Health protection experts from Public Health England (PHE) are advising staff and parents of children who attend Kenton School in Newcastle following the death of a pupil from suspected meningitis.
This is a sad reminder of how devastating this illness can be and our thoughts are with the family and friends of the child who has died.

It is crucial to be able to recognise the signs and symptoms of meningococcal disease and to get treatment as soon as possible. But sadly, even with early recognition, it is not always possible to stop the rapid progress of this disease.

Meningococcal disease is a rare but life-threatening infection that occurs mainly in children and young adults.

Meningococcal bacteria do not spread easily. Only people who have had prolonged, close contact with the ill person are at a slightly increased risk of becoming unwell and would be offered antibiotics as a precautionary measure. We have been working closely with the school and the child's family. Close contacts have already been identified and are being offered antibiotics as a precautionary measure. It is not necessary for any other people to receive antibiotics.
– PHE consultant in health protection Dr Kirsty Foster
It is with deep sadness we have to announce the sudden death of a Year 9 pupil in the early hours of this morning (April 25).

The cause of death was a strand of meningitis. Information from the local authority about this disease is available from the home page of our website but have been informed there is no heightened health risk. Your child will be given a hard copy of this information to take home with them.

We have support in school for all pupils. If you have any concerns or wish to speak to someone at school, please contact your child's relevant Year Leader. We know that parents will be in the best position to support their children.

Our thoughts are with the family and friends of the pupil at this difficult time.
– Statement on Kenton School website
Junior doctors say the strike is about their patients as they say their new contracts will be unsafe.
Read the full story ›
Advertisement
The latest junior doctors strike will begin in less than 24 hours. This time it will include a walk out of emergency care.
Read the full story ›
A woman from Middlesbrough is the first woman in the world to benefit from a wireless pacemaker - that's the size of a grain of rice.
Read the full story ›
Former Newcastle United and England star Paul Gascoigne has revealed he receives text messages asking if he's dead, because of his well-publicised battle with alcoholism.
The 48-year-old was recently pictured battered and bruised after suffering a relapse.
Gascoigne told Good Morning Britain that seeing the front-page images were a stark reminder of "how bad" he is when he suffers what he calls "a blip" in his fight with drink.
Watch: Kris Jepson's full report:
A close friend of Paul Gascoigne said he was concerned it may have been too soon for the former Newcastle footballer to give interviews on his 'blip' with his recovery from alcoholism.
The football Newcastle United and England legend, who has had a drink problem for more than twenty years, gave an exclusive interview to Good Morning Britain about the support he has dealing with the illness.
Gascoigne said he is back to his best after he was recently pictured looking battered and bruised while suffering a relapse.
But his friend Steve Wraith, who is managing director of sporting promotion company Newcastle Legends, said although Gazza looked well he is worried that mentally he is still very raw.
Watch his interview:
Advertisement
Speaking exclusively to ITV's Good Morning Britain, former Newcastle and England star Paul Gascoigne admitted recent pictures of him with cuts to his face were the result of him having suffered a 'blip' in his battle against alcoholism.
He said other that that he was 'really good' and the public has been 'brilliant' with him.
He joked that some people can't believe he is still alive, and he even gets text messages asking him if he's dead.
The former Newcastle and England footballer Paul Gascoigne has been speaking to Good Morning Britain live this morning, and says he is "doing alright".
He appeared on the sofa just after 8.10am (WED).
Talking about recent photos of him in the papers, which showed him clutching a bottle of alcohol with cuts to his face, he admitted they were the result of a recent "blip" in his battle against alcoholism.
He went on to admit he found it hard to come to terms with the fact that he is "never allowed to get on with his illness" due to attention from the press.
He said he really wanted to stop drinking, and no longer blamed other people for his relapses as he tries to beat his addiction.
Talking to presenters Susanna Reid and Piers Morgan on the sofa, he said sometimes the temptation to drink was so overwhelming he just had to have "a drink" and "get it over with".
The 48-year-old went on to say that it was sometimes helpful to see pictures of him in the press after a relapse, as it "helps him realise how bad he is".
Speaking about the public's support he said they were 'brilliant' with him, and he even feels 'embarrassed' as a result of the all the support he has received.
He said there are "lots of people out there facing this battle on the streets that don't get the help and support that I do".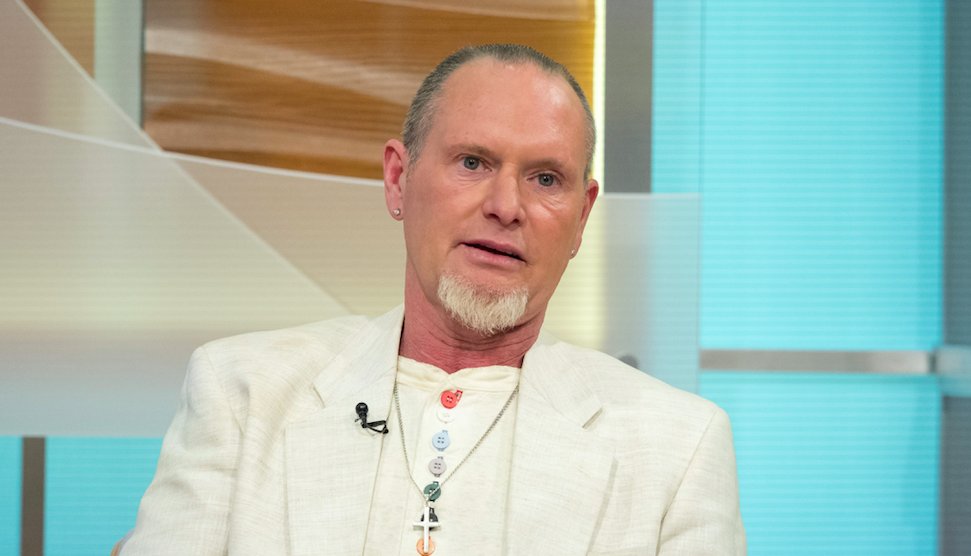 Former Falcons rugby player, Paul Van Zandvliet, has been told he has 18 months to live after being diagnosed with a brain tumour.
Read the full story ›
Load more updates