A woman from Middlesbrough is the first woman in the world to benefit from a wireless pacemaker - that's the size of a grain of rice.
Read the full story ›
Former Newcastle United and England star Paul Gascoigne has revealed he receives text messages asking if he's dead, because of his well-publicised battle with alcoholism.
The 48-year-old was recently pictured battered and bruised after suffering a relapse.
Gascoigne told Good Morning Britain that seeing the front-page images were a stark reminder of "how bad" he is when he suffers what he calls "a blip" in his fight with drink.
Watch: Kris Jepson's full report:
Advertisement
A close friend of Paul Gascoigne said he was concerned it may have been too soon for the former Newcastle footballer to give interviews on his 'blip' with his recovery from alcoholism.
The football Newcastle United and England legend, who has had a drink problem for more than twenty years, gave an exclusive interview to Good Morning Britain about the support he has dealing with the illness.
Gascoigne said he is back to his best after he was recently pictured looking battered and bruised while suffering a relapse.
But his friend Steve Wraith, who is managing director of sporting promotion company Newcastle Legends, said although Gazza looked well he is worried that mentally he is still very raw.
Watch his interview:
Speaking exclusively to ITV's Good Morning Britain, former Newcastle and England star Paul Gascoigne admitted recent pictures of him with cuts to his face were the result of him having suffered a 'blip' in his battle against alcoholism.
He said other that that he was 'really good' and the public has been 'brilliant' with him.
He joked that some people can't believe he is still alive, and he even gets text messages asking him if he's dead.
The former Newcastle and England footballer Paul Gascoigne has been speaking to Good Morning Britain live this morning, and says he is "doing alright".
He appeared on the sofa just after 8.10am (WED).
Talking about recent photos of him in the papers, which showed him clutching a bottle of alcohol with cuts to his face, he admitted they were the result of a recent "blip" in his battle against alcoholism.
He went on to admit he found it hard to come to terms with the fact that he is "never allowed to get on with his illness" due to attention from the press.
He said he really wanted to stop drinking, and no longer blamed other people for his relapses as he tries to beat his addiction.
Talking to presenters Susanna Reid and Piers Morgan on the sofa, he said sometimes the temptation to drink was so overwhelming he just had to have "a drink" and "get it over with".
The 48-year-old went on to say that it was sometimes helpful to see pictures of him in the press after a relapse, as it "helps him realise how bad he is".
Speaking about the public's support he said they were 'brilliant' with him, and he even feels 'embarrassed' as a result of the all the support he has received.
He said there are "lots of people out there facing this battle on the streets that don't get the help and support that I do".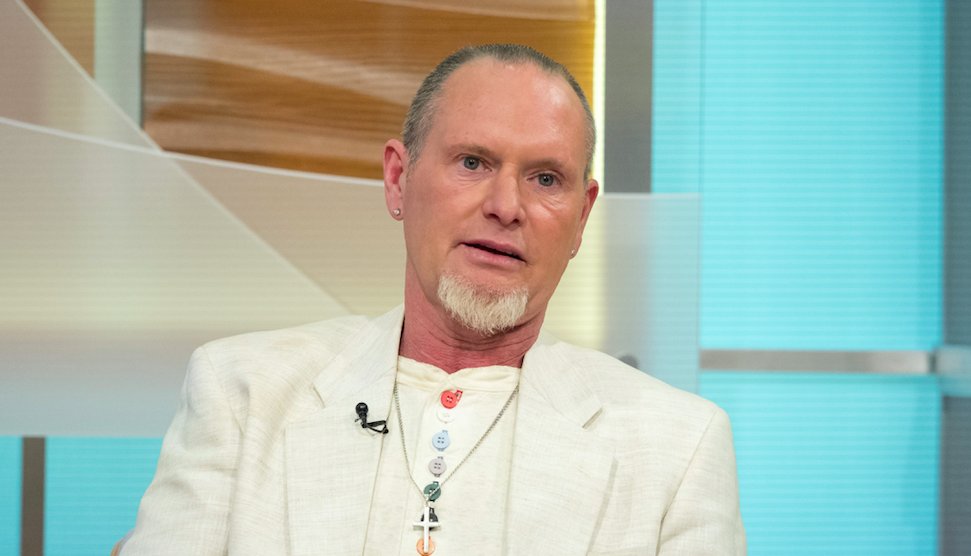 Advertisement
Former Falcons rugby player, Paul Van Zandvliet, has been told he has 18 months to live after being diagnosed with a brain tumour.
Read the full story ›
Ministers will debate brain tumour research funding this afternoon after more than 120 thousand people signed a nationwide petition.
It comes after the death of Middlesbrough born magician Paul Daniels. There are up to 30 new cases of brain cancers in the North East every week and nationally brain tumours are the biggest cancer killer of people under 40.
According to the Charity Brain Tumour Research incidences of brain tumours are on the rise, unlike other cancers and less than 20 per cent of those diagnosed with brain cancer survive beyond five years.
In 2014 brain tumours received 1.5 per cent (£7.7m) of the £498m national spend on cancer research. At that rate it would take the UK 100 years to catch up with developments in other diseases, according to Brain Tumour Research.
The Charity is calling on the Government and larger cancer charities to raise investment to £35 million a year.
"Government funders, charities and industry are working together to turn world-leading research into vital new treatments for brain tumour patients"
– Government response
All new students joining Teesside University this autumn will be offered a 'health MOT' throughout their higher education career.
All undergraduate students will be able to sign up to the programme, which will monitor their diet, exercise and lifestyle so that they can be made aware of any potential health issues.
All data gathered by School of Science & Engineering's BSc (Hons) Food and Nutrition students, who are running the scheme, will be fed back to each individual with recommendations on how to stay healthy, both physically and mentally.
Dr Laura Brown, Senior Lecturer in Nutrition, Food and Health Sciences, said: "The Health MOT is a free, bespoke service tailored towards the needs of students to offer individual guidance on diet, alcohol, sleep and exercise patterns.
"It has been designed by food and nutrition students, who will deliver the sessions. It is initially a pilot project to obtain an idea of how popular the scheme might be."
In the North East there are 533 employed paramedics, but despite filling 66 posts last year, there are still eighty vacancies remaining.
Read the full story ›
Load more updates