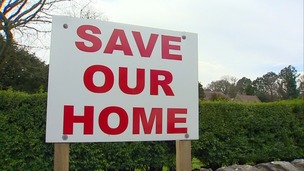 Durham County Council's Cabinet has voted unanimously to close the last five council run elderly care homes.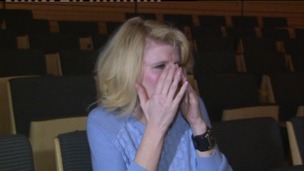 Joanne Milne from Gateshead has been to The Sage in Gateshead where she's heard live music for the first time since being able to hear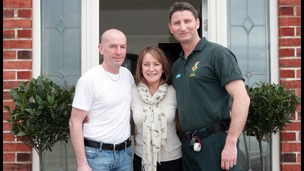 An off-duty paramedic has been reunited with a woman whose life he saved after she suffered a heart attack at the gym.
Live updates
County Durham hotel fined over sewage pollution
Representatives of Beamish Hall Hotel appeared at Peterlee Magistrates Court on Tuesday 8 April where they admitted to one charge of breaching a condition of their permit to discharge treated effluent.
The hotel was fined £20,000, ordered to pay £2,850 in costs and a victim surcharge of £200.
County Durham hotel fined over sewage pollution
Beamish Hall Hotel in Stanley, County Durham, has been fined £20,000 after its own sewage treatment works polluted a nearby watercourse.
The prosecution comes after Environment Agency investigations revealed that sewage was not being treated effectively before being discharged into Beamish Burn.
Advertisement
Calendar
Medical professionals in York are warning residents of an increase in cases of scarlet fever.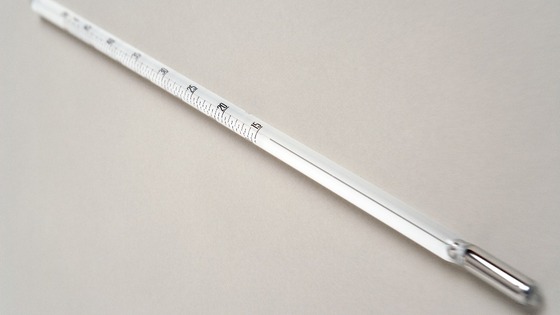 City of York Council is urging parents to look out for the symptoms of scarlet fever after Public Health England (PHE) has reported widespread increases of the disease.
A total of 868 notifications have been received in England in the last four weeks compared to 591 for the equivalent period last year.
Scarlet fever is mainly a childhood disease with around 90% of cases occurring in children under 10.
It is most common in children between the ages of two and eight, with four year olds most likely to develop the illness. Adults of all ages can also catch scarlet fever, but the diesease is much less common in adults.
*Symptoms include: *
Sore throat, headache, fever, nausea and vomiting
White coating on the tongue, which peels a few days later leaving the tongue looking red and swollen
Swollen glands in the neck
Fever over 38.3C or higher is common
CCTV catches E-cigarette explosion
Calendar
CCTV has captured the moment a barmaid narrowly escaped an E-cigarette explosion.
The electronic cigarette exploded in a packed Richmond pub and launched itself towards barmaid Laura Baty.
It's thought the fault was because of the charger used.
A spokeswoman for the manufacturer of the battery said: "We provide clear information on websites and in electronic cigarette starter kits that explain how our batteries should be charged and cared for.
"We cannot comment on the circumstance of this particular instance or make any comment on the provenance of this battery. However, it does not appear that a dedicated electronic cigarette charger was used.
"A number of independent organisations, including the fire service, have reiterated warnings that charging lithium batteries incorrectly and failing to take necessary care of these devices can lead to catastrophic failure."
Teenage boy's poems help others with anorexia
A teenage boy whose struggle with an eating disorder took over years of his childhood is sharing his experiences on the internet to support other youngsters with the same illness.
Kyle Carter, from South Shields, developed anorexia in primary school after bullies mocked him for being overweight. Lucy Taylor met him.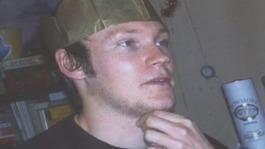 The family of a North East man have joined a protest in London demanding more help from the foreign office when British people die abroad.
Read the full story
Advertisement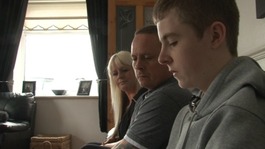 Eating disorders ruined years of Kyle Carter's childhood. Now 17, he posts poems and messages on Facebook to give hope to others.
Read the full story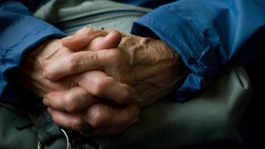 The charity Parkinson's UK says that hospital is one of the scariest places to be for people with the condition.
Read the full story
Charity ride in memory of Northumberland footballer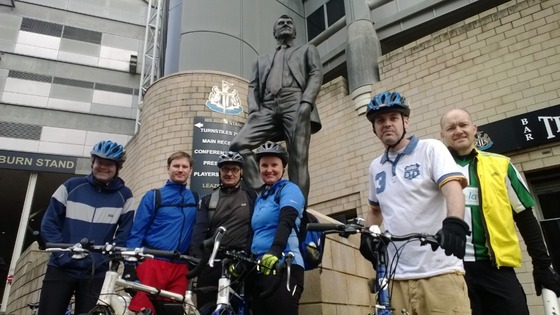 Friends of a former Northumberland footballer who died from motor neurone disease are riding from Sunderland to Blyth to raise money for charity.
Scott Bell played with the non league side Blyth Spartans.
On route from the Stadium of Light to Blyth, the group paid a visit to St James' Park.
Charity ride in memory of Northumberland footballer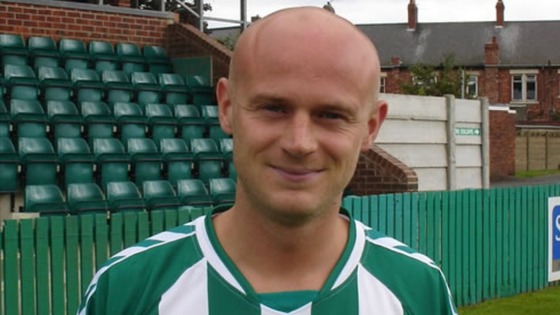 A group is cycling from Sunderland to Blyth this morning, in memory of a former amateur footballer who died from motor neurone disease.
Scott Bell died last October at the age of thirty five. Scott had played for the non-league side Blyth Spartans.
Today, his friends and supporters are cycling from the Stadium of Light to Blyth Spartans' ground Croft Park, via St James' Park.
Scott was a huge Manchester United fan; the ride has been timed to coincide with Newcastle United's home game against David Moyes' side.
Load more updates