The North East Ambulance Service has the lowest level of funding in the UK according to new figures released by the National Audit Office.
Read the full story ›
The South Tees NHS trust has revealed that missed hospital appointments cost them almost £10m last year.
Read the full story ›
Advertisement
One person is dying as a result of smoking every 21 hours in Gateshead, according to new figures.
Read the full story ›
The number of women having a test which detects cervical cancer has fallen to a 19 year low.
Now one charity is calling on health services and local authorities in the North East to do more to get women to their screening tests.
It found that of 11 groups here responsible for planning and promoting health services - two were actively doing things to encourage women to go to their appointments.
Leanne Sewell was diagnosed with cervical cancer when she had her first smear test at the age of 25. She put off going for the test for 5 months:
The charity, Jo's Cervical Cancer Trust says the way women are approached needs to be reviewed - but the NHS say are trying to use things like glossy magazines and posters in hairdressers to encourage more women to attend their screening appointments.
North East women are being urged to attend smear tests. Fewer women in the region are going. Amber Cliff's brother backs the initiative.
Read the full story ›
A woman in her 50's has died following a crash involving a car and a coach on the A19 near Seaham in County Durham.
She passed away in hospital despite desperate attempts by Great North Air Ambulance medics, who carried out open-heart surgery at the side of the road, to save her life.
What is the procedure and how rare is it?
The medical name for the procedure is an emergency thoracotomy.
In the most basic of terms it involves opening the chest to expose the lungs and the heart to prevent the heart from 'bleeding out' in effect.
When the heart does this the blood builds up around the organ - pressurising it and stopping it from beating.
The procedure is time-critical and performed in a matter of minutes.
When a non-emergency thoracotomy is performed - it takes 90 minutes in a sterile operating theatre with at least five medical staff present including a surgeon and scrub nurses.
This procedure was first pioneered by a London Air Ambulance team who used it in an effort to save the lives of stabbing and shooting victims.
Their use of it at a roadside was a world first.
The Great North Air Ambulance has only relatively recently been able to perform this procedure in the most severe of cases.
It requires consultant level medical expertise and a doctor of a senior level who must be present at the scene.
Advertisement
Overcooking foods such as chips, potatoes, toast and Sunday roast vegetables could increase the risk of cancer, according to a study.
Read the full story ›
Older people in Darlington, who are at risk of undernutrition, are being given a weekly hot meal to improve their health and wellbeing.
Read the full story ›
Almost 1,100 homes across the Tyne Tees region are without power after wintry weather hit the North East on Friday morning.
In Bamburgh, in Northumberland, 170 homes are without power and Northern Powergrid say power may not be restored until later on Friday afternoon.
If you're affected by power outages, you can check for an estimated restore time below.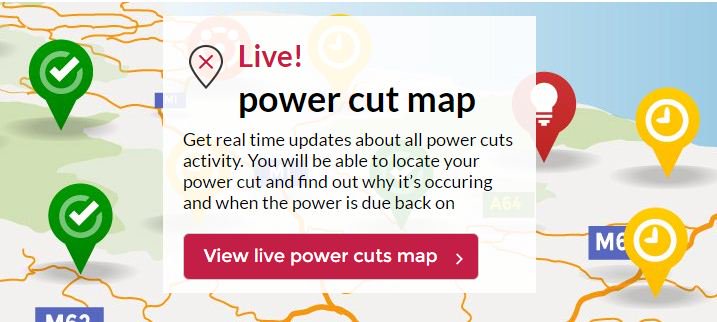 There are also homes in North Tyneside, Teesside, South Tyneside, Wearside and County Durham without power.
Northern Powergrid estimates power will be restored in stages throughout Friday between 10.45am and 3pm.
Amber Rose Cliff, 25, died of cancer in January. Her brother is calling for a review of cervical cancer screening for women under 25
Read the full story ›
Load more updates