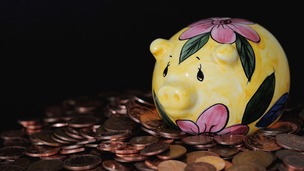 The Citizens Advice Bureau has offered the following hints and tips for dealing with debt problems.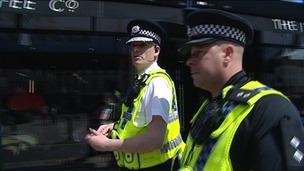 North Yorkshire Police say that a u-turn on proposals to build new headquarters near Thirsk will save the tax-payer millions of pounds.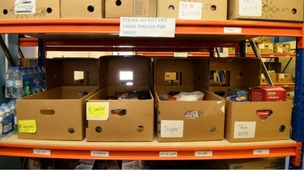 The Bishop of Durham is encouraging people to attend meetings about food banks at Churches across South Shields.
Live updates
Breast cancer drug "too expensive for NHS"
National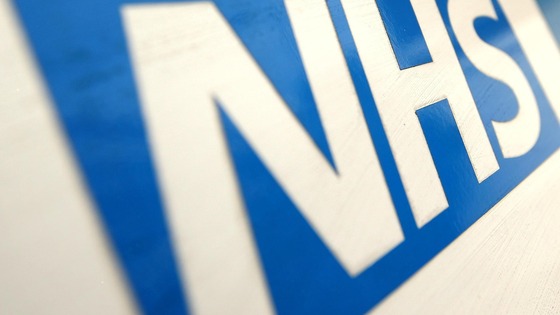 The NHS will not offer a drug that gives patients with advanced breast cancer a last hope because it is too expensive.
Women with HER2-positive breast cancer, which has spread to other parts of their body and has not responded to initial treatment, can see their lives extended by around six months by Kadcyla.
However, the National Institute for Health and Care Excellence (Nice) has ruled that at around £90,000 per patient, the drug is too expensive to recommend for widespread use in the health service.
The NHS financial watchdog criticised Roche, who manufactures the drug, for not discounting the treatment further.
Roche said that is had offered to cut the price of the drug and will be appealing Nice's decision.
The region last night won a competition to win £1million worth of advertising across Heathrow Airport, with over 19,000 votes or 'likes' for in the Facebook campaign.
Heathrow has been running a competition where the public can vote for their favourite British region to receive £1m worth of free advertising at the airport.
The North East secured four advertisements which will then be shown across digital screens in all terminals at Heathrow from the end of August until the end of November 2014.
"The competition in total received over 40,000 votes for all four regions so the North East should feel proud to receive this prestigious prize. Heathrow is the gateway to Britain and sees around 73 million passengers a year travel through the airport. With seven flights a day from Heathrow to Newcastle we hope the winning images will inspire passengers to explore the beautiful North East during their visit to the UK."
– John Holland Kaye, Heathrow's CEO
"The whole region really rallied behind the competition and there was a tremendous last push to secure a win for the North East."
– Sarah Stewart, Chief Executive at NewcastleGateshead Initiative
Advertisement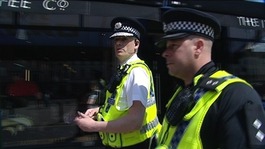 North Yorkshire Police say that a u-turn on proposals to build new headquarters near Thirsk will save the tax-payer millions of pounds.
Read the full story
North Yorkshire Police HQ move cancelled
Calendar
North Yorkshire Police has backed its commissioner's decision to cancel moving their headquarters.
The move from Newby Wiske to South Kilvington was originally billed as saving the force money - but the commissioner now claims stopping the move will in fact save up to £10 million.
"I understand and support the Commissioner's decision to draw a close to the Northern Base project, to pursue other options.

"This is a difficult time financially for all public services, so if there is an opportunity for us to secure the right facilities - at a lower price tag - by doing things differently, then we must grasp it with both hands.

"North Yorkshire Police has been recognised by HMIC for its prudent approach to meeting financial challenges, but this decision not to pursue a Northern Base is not just about the money. It is part of looking at what we do and how we do it, for the sake of our communities.

"I am confident that North Yorkshire Police is on track to get the facilities it needs to serve the public in the best possible way."
– Dave Jones, Chief Constable, North Yorkshire Police

Crime Commissioner Julia Mulligan says it was a "tough decision", and that a new opportunity to work with police in Cleveland had changed her mind.
"I am committed to making sure that North Yorkshire Police has the facilities it needs to serve our communities now and in the future – and that commitment has not changed.

"However, I also want to ensure that the North Yorkshire tax-payer gets the very best value for money, and with new options now available, I am no longer convinced that a new-build facility is able to offer that.

"Closing the Northern Base project was a tough decision to make, because a lot of effort has gone into the preparatory work, but it is the right thing to do.

"The new information we have about custody demand, and the possibilities offered through a partnership opportunity with Cleveland, give us scope to explore different accommodation solutions.

"And if that can save us around up to £10m, and cushion North Yorkshire Police from some of the tough economic challenges ahead, then we must take that opportunity.

"I believe working in partnership with Cleveland Police will have great potential to deliver real benefits to the people of North Yorkshire - including new ways of working to tackle cross-border crime, which is a real issue for many of our communities. I am looking forward to working with the PCC in Cleveland to take this forward."
– Julia Mulligan, Police and Crime Commissioner for North Yorkshire
North Yorkshire Police HQ move cancelled
Calendar
Controversial plans to move the North Yorkshire Police headquarters have been called off.
Julia Mulligan, the county's Police and Crime Commissioner, had announced the site at Newby Wiske would move to South Kilvington.
Councillors in Thirsk condemned the move, claiming the building would be more suited to an "American city" than a town with a population of 220.
They were also concerned about traffic and the release of detainees.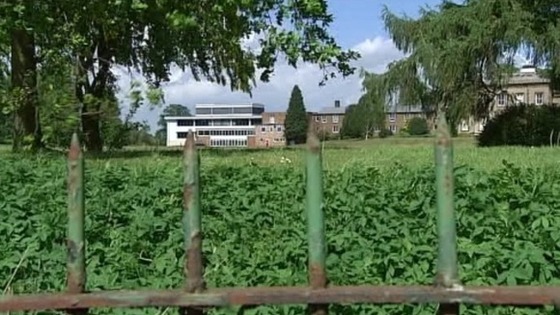 The Commissioner had said the move would save money.
Renting property in the North East is cheaper than it was a year ago according to the latest figures, bucking the national trend.
Specialist insurer HomeLet's Rental Index suggests that renting in the North East is now 2.3% cheaper than it was this time last year.
Average rents across the country went up by 6.3% and now stand at £862 per month.
In the North East the figure is £507 per month on average.
Advertisement
Calendar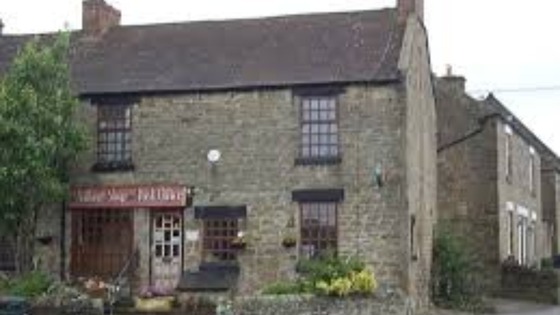 The post office in a North Yorkshire village where a woman was killed has is to go up for sale at auction.
Postmistress Diana Garbutt was murdered by her husband as she slept at their home in Melsonby in March 2010.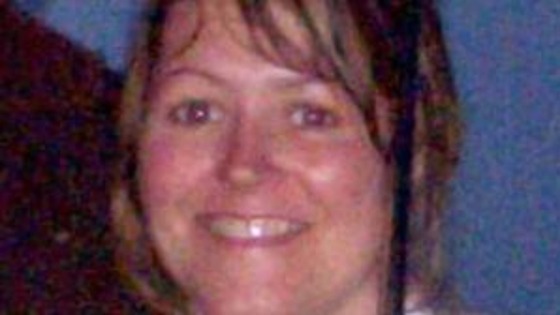 Robin Garbutt was jailed for life for what a judge called the "brutal, planned, cold-blooded murder" of his 40-year-old wife.
The three-bedroomed property has been left empty since the murder, but will now be auctioned off at York Racecourse at the end of the month. The estate agents have specified in the advert that a crime took place there, but do not go into further detail.
Calendar
York Council are to refund more than £1.8m in fines in a dramatic u-turn over the long-running Lendal Bridge saga.
In August, the bridge was closed to traffic - and has earned the Council more than £1.8m in fines from cars which breached the ban - which only allowed buses and taxis to cross.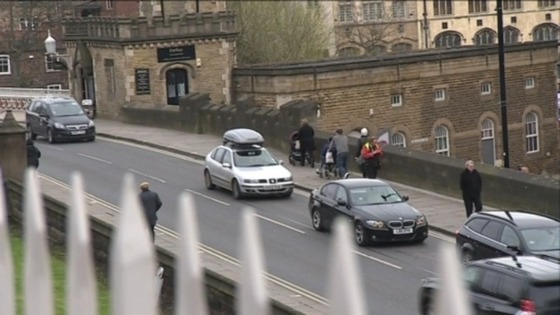 But the Labour leadership have said today they will refund all the fines levied against motorists.
Protest over scrapping of free student transport
The decision for 16 to 18 year olds in Northumberland to pay for school transport will stand, despite a bid to suspend the move.
A motion to reconsider the policy was defeated at a special council meeting at County Hall in Morpeth.
Parents and students held a protest before the four hour debate.
Helen Ford was there:
Protest over scrapping of free student transport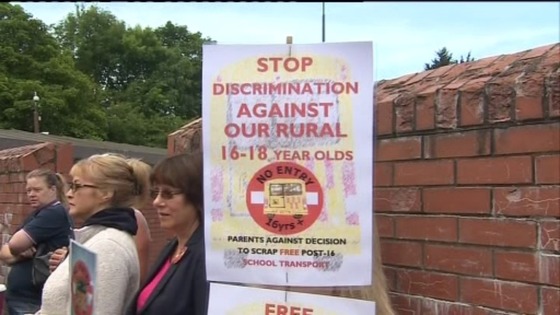 Dozens of parents protested outside County Hall in Morpeth, over plans to charge over-16s for school transport in Northumberland.
From September, most students between 16 and 18 years old will be charged £600 to use school buses, and will fund their own public transport costs.
The demonstration took place before an extraordinary meeting of the council. It debated a motion put forward by the Conservative group leader, Cllr Peter Jackson.
It called for the change to be suspended and for more consultations with parents.
The motion was narrowly defeated by 34 votes to 30.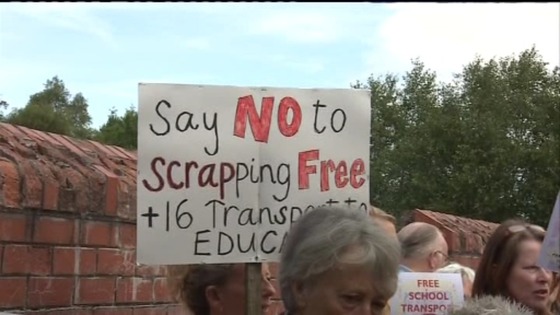 The Labour controlled authority says the council must reduce a £3.3m bill for post-16 transport.
Council leader, Cllr Grant Davey said:
"In difficult times, we need to be focusing our resources on those who are in greatest need.
We've listened carefully to what the public have had to say, not just today but throughout the consultation period, but the bottom line is we have to balance our budget."
The Labour group said the cost of arranging today's extraordinary meeting came to £80,000; a figure disputed by others.
The Conservative group leader, Cllr Peter Jackson said:
"I think people had to have their say. People have got a democratic right and right across Northumberland, families and young people are struggling with this new six hundred pound, effectively, tax to go to school.
They had to be heard and their concerns had to be heard and addressed and I think it was the right thing to do."
Load more updates