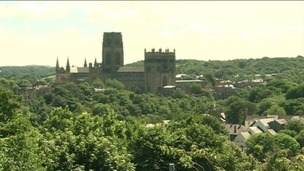 North East devolution: is it time to think again?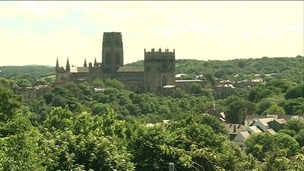 As Scots prepare to vote in the independence referendum, opinions differ on whether the North East should look again at devolution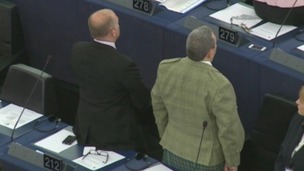 As the North East's three new MEPs were welcomed into the European Parliament, UKIP's representatives turned their backs.
Live updates
Hague stands down as Richmond MP after 26 years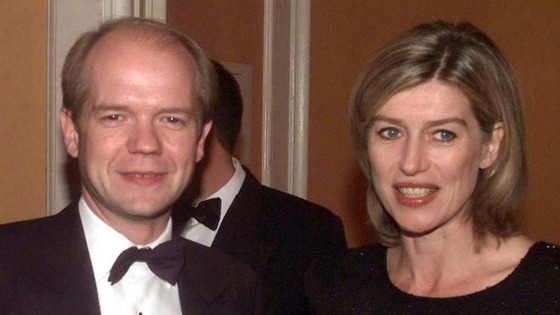 It's being reported that former TV presenter Selina Scott has been approached by the Conservative Party to put her name forward to replace William Hague as MP for Richmond in North Yorkshire.
Liam Sweeney's father lays wreath in Amsterdam
Newcastle manager Alan Pardew has dedicated the forthcoming Premier League season to John Alder and Liam Sweeney, who died on board Malaysia Airlines flight MH17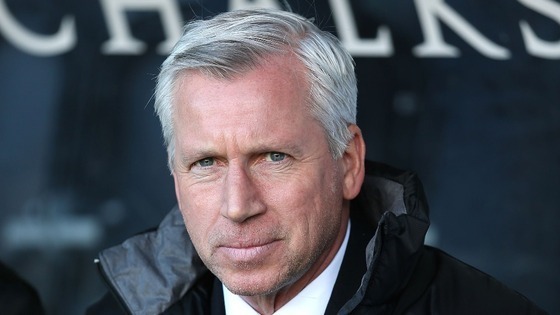 Mr Alder and Mr Sweeney were killed when the flight came down in eastern Ukraine last week as they travelled to watch their team play in New Zealand.
He said: "None of us would be sitting here without the fans.
"Owners and managers come and go, as do players, but the fans are always there, and these two guys in particular, to go to the lengths that they did to get out here, has brought home just how important supporters are to us.
"Sometimes when you lose lives in that manner, it puts into context what we do.
"This season we want to give their families something to remember them by, by having a successful season."
Pardew also thanked the Sunderland fans who put their usual rivalry to one side and have now raised more than £23,000 in tribute to Mr Sweeney and Mr Alder.
"A lot is made of the rivalry between the two cities, and of course that is there," he said.
"But I would like to thank all the Sunderland fans who have paid tribute and helped raise a staggering amount already.
"I am very proud of Sunderland Football Club for the way they have conducted themselves and I want to thank them."
Newcastle face Sydney FC on Tuesday in their opening fixture in the southern hemisphere, and Pardew has vowed to play a strong team to help honour the two fans.
He said: "It's important we represent ourselves in the right manner, especially after losing John and Liam - our supporters who were travelling out here.
"We have to conduct ourselves well on and off the pitch and get some strong results.
"That is what they would have wanted and that is what we want, so in memory of those guys in particular, we want this to be a successful tour.
"We have to honour these guys in the right manner because it does mean a lot to us. Their tragic loss has hurt the group.
"On Tuesday, I will be playing a very strong side. That is only right and fair in light of what's happened."
Advertisement
On the 18th September, people north of the border will decide if Scotland will become an an independent country, or remain part of the UK.
Ten years ago, the North East was preparing to vote in its own referendum, on whether we should establish our own form of regional government.
In the end, the people of our region gave a resounding 'no' to plans for an elected North East assembly.
A decade on, Helen Ford investigates whether there is any appetite for devolution now? Watch her report here: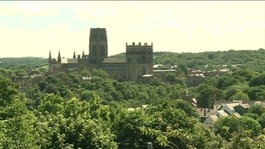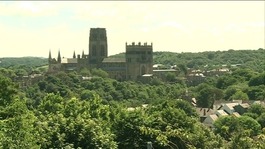 As Scots prepare to vote in the independence referendum, opinions differ on whether the North East should look again at devolution
Read the full story
Hague stands down as Richmond MP after 26 years
William Hague, the MP for Richmond in North Yorkshire, has resigned his post as Foreign Secretary and says he will stand down as an MP at next year's general election. The shock news emerged last night as details of a major Cabinet reshuffle were made public.
He said there "plenty of things" that he would like to do outside politics before he is "too old".
Advertisement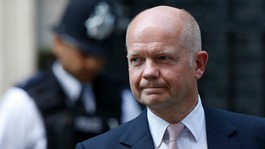 William Hague has stepped down as Foreign Secretary. ITV News understands he is likely to be replaced by Philip Hammond.
Read the full story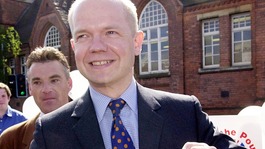 William Hague announced he will leave the Commons at the next election, but how did he rise to the top of the political spectrum?
Read the full story
Fire fighters to strike four hours a day
Firefighter Natalie Mortimer, from North Shields, said she was supporting strike action over the next eight days because she fears for her future in the service.
She said her pension contributions are due to rise from 11% to 14% of her salary, which will make a difference to her monthly bills. The government is also proposing to raise the retirement age from 55 to 60.
The government said the retirement age is still low compared with other jobs, and there are benefits available for those who are forced to leave because they are not physically capable.
Full story: Firefighters to strike twice a day for eight days
Northumbria's Police and Crime Commissioner Vera Baird has been awarded an honorary doctorate from Northumbria University, forty years after graduating from its predecessor with her first law degree.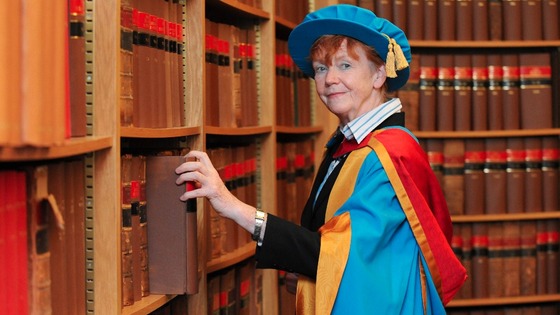 Vera Baird was Vice-President of the Student Union at Newcastle Polytechnic, before embarking on a career as a barrister.
She went on to become Labour MP for Redcar in 2001 before being elected as Northumbria's first Police Commissioner.
Load more updates