Grahame Morris has been appointed as shadow secretary for communities and local government, and shadow minister for the constitutional convention.
Jeremy Corbyn has been fighting through a rebellion of his front bench MPs, after several members of his shadow cabinet resigned.
Two new shadow cabinet members have defended Labour leader Jeremy Corbyn's involvement in the Remain campaign, saying his actions were anything but "half-hearted."
Pat Glass, MP for North West Durham, and Andy McDonald, MP for Middlesbrough spoke to our Political Correspondent Paul Brand following their appointments today.
Both have taken up roles in Labour's front bench team; Pat Glass as Shadow Education Secretary and Andy McDonald as Shadow Secretary of State for Transport.
Paul Brand asked them both 'Do you think Jeremy Corbyn put his whole heart into the EU Referendum Remain campaign?'
Pat Glass and Andy McDonald
So where next for the Labour party - in a region which holds many of its key seats?
We've been to Sedgefield - the former constituency of Tony Blair - which he served as MP, and during his time as Prime Minister.
But could the party achieve success, under Jeremy Corbyn? Our correspondent, Frances Read, has this report.
Advertisement
Sharon Hodgson, the MP for Washington and Sunderland West, is now the fifth North East MP to resign from Labour's front bench team.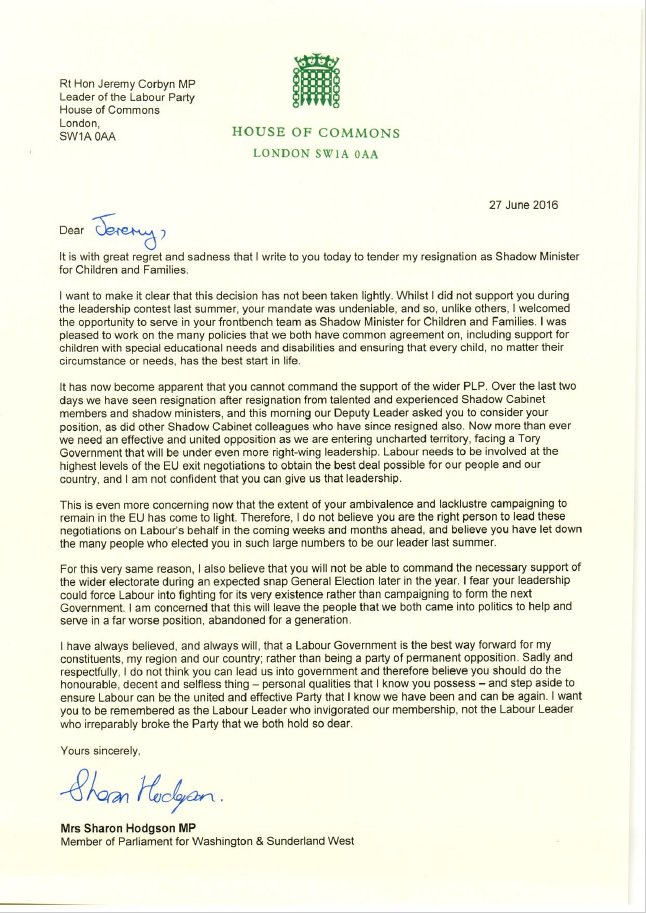 York MP, Rachael Maskell, has been promoted to Environment, Food and Rural Affairs Secretary as Labour Leader Jeremy Corbyn starts a reshuffle of cabinet following the revolt against him.
Darlington MP Jenny Chapman is the latest MP to resign from Jeremy Corbyn's shadow cabinet.
The shadow minister for Early Years and Childcare posted a letter on her Facebook page explaining her decisions.
In it she says she 'admires' Mr Corbyn and shares his values, but says it has 'become clear' he cannot 'hold our Labour team together.'
Dear Jeremy

I am resigning from my position on the education team today.

I admire you and share your values. My hope is that we can unite as a party around a leader with the same sense of social justice as yours, but with the ability to bring the country together at a time of deep division.

My constituents in Darlington have made it clear to me that they cannot support the Labour Party under your leadership. If we can't win in Darlington, we can't win the country. This matters more than anybody's political position.

My town is being battered by this heinous Tory government, and much as I've supported you, this weekend it's become clear that you can't hold our Labour team together. The uncomfortable truth is that Labour needs a leader who can reach out more widely."
– Darlington MP Jenny Chapman
The Labour MP for Durham City Roberta Blackman-Woods has resigned from the Labour shadow team.
In her letter of resignation she said that she didn't believe the Labour Remain message about supporting a reformed EU was made effectively enough.
I have just resigned my position on the frontbench for the reasons as set out below in my letter to Jeremy https://t.co/wtYq5lgt9D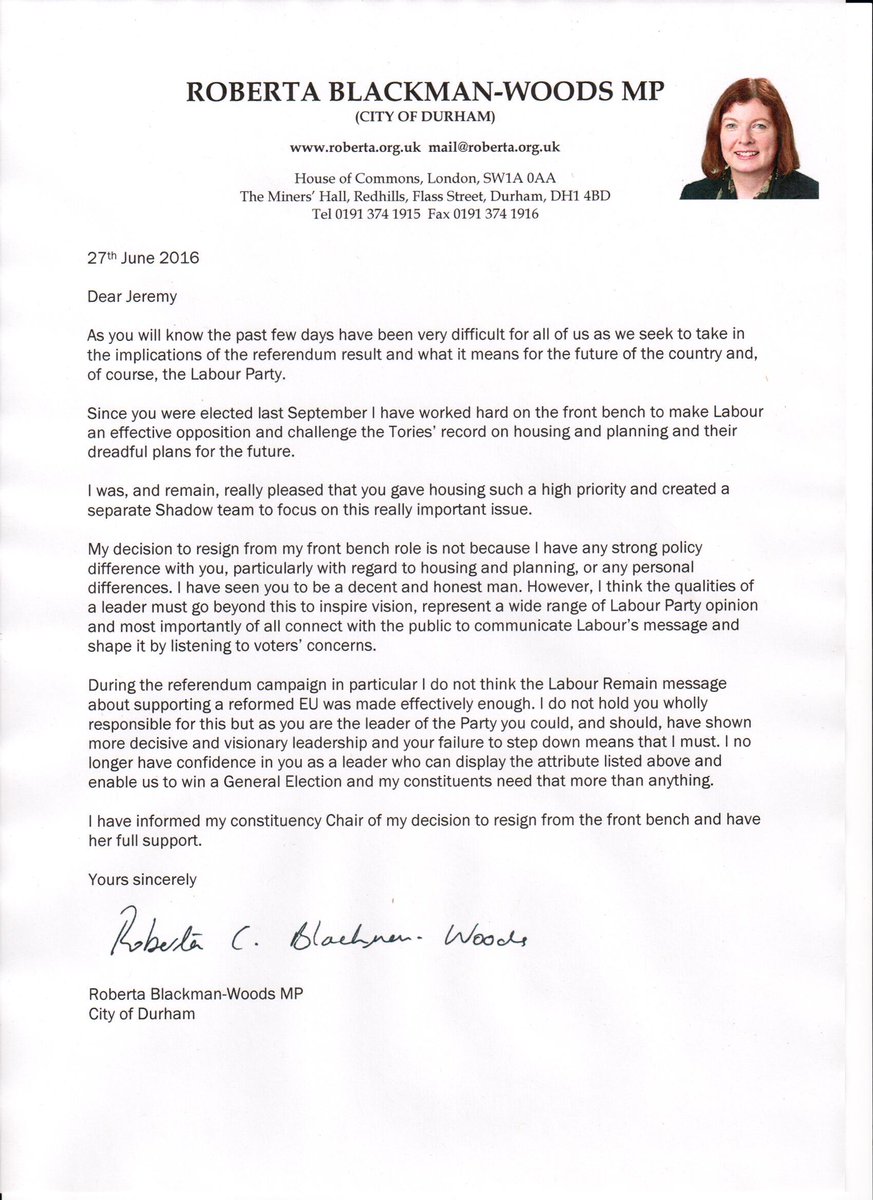 Advertisement
The Labour MP for Stockton North Alex Cunningham has resigned as Shadow Minister for the Natural Environment.
In his resignation letter he said that he is not convinced the Labour party can win the next General Election with Jeremy Corbyn as leader.
A few minutes ago I formally tendered to Jeremy Corbyn my resignation from the post of Shadow Minister for the Natural Environment.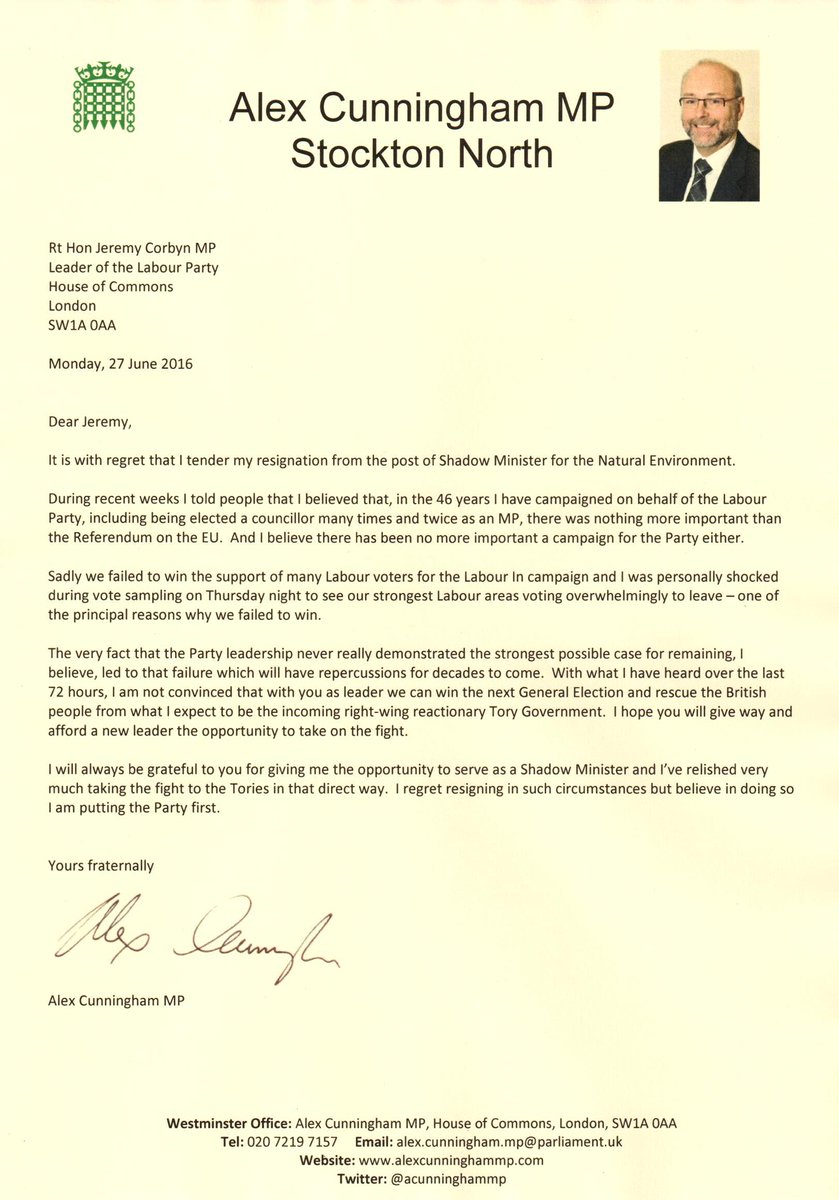 Three North East MPs have been promoted to Jeremy Corbyn's shadow cabinet as he reshuffles his top team in the wake of mass resignations.
Pat Glass, MP for North West Durham becomes the shadow education secretary, moved from her role as shadow European minister.
Andy McDonald MP for Middlesbrough takes over from Lilian Greenwood as shadow transport secretary.
Dave Anderson, MP for Blaydon, becomes shadow Northern Ireland secretary following the resignation of Vernon Coaker.
Labour's new shadow cabinet has most NE MPs since Blair/Brown years - @patglassmp at Ed, @andymcdonaldmp at Transport & Dave Anderson at NI
The Labour MP for Redcar Anna Turnley has resigned from the Labour shadow team.
In a letter she said that she does not believe Jeremy Corbyn - or his team 0 are providing a strong and competent leadership.
It is with great sadness that I just sent my resignation as Shadow Minister for Civil Society to Jeremy Corbyn. https://t.co/DDUgtff70Q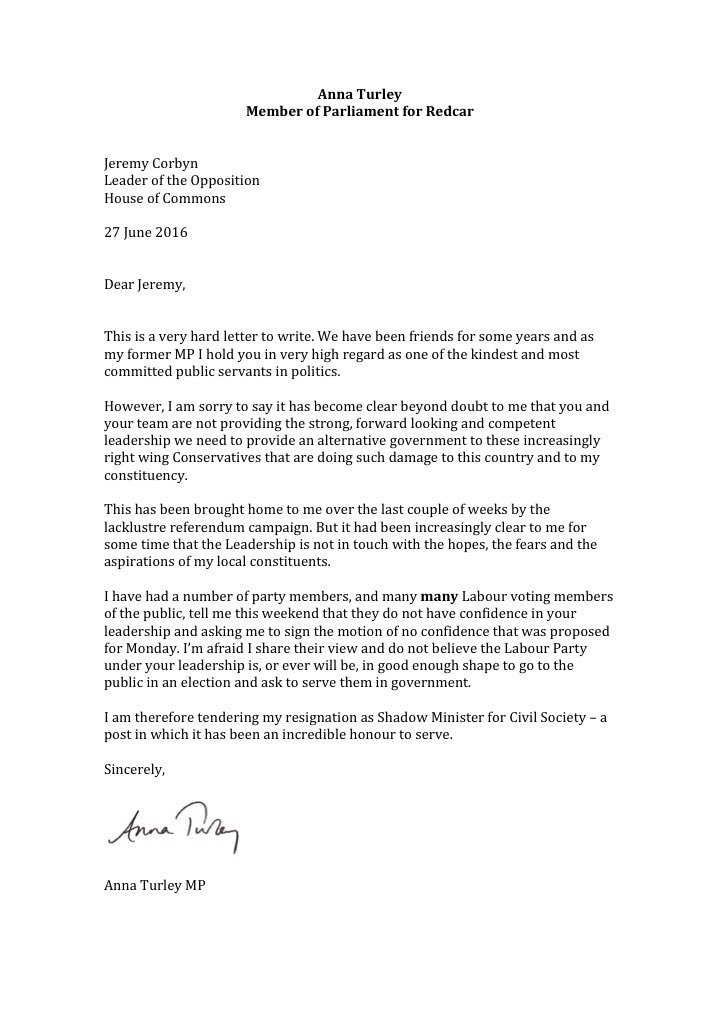 The Bishop of Newcastle has called on people to unite, to heal divisions highlighted by the EU referendum.
The Right Revd Christine Hardman says communities should work together to build a country she describes as 'generous, outward facing and welcoming'.
The Bishop told ITV News Tyne Tees that she was saddened by the nature of the debate on both sides at points during the campaign. In its aftermath, she hopes people can look to what they have in common.
Watch the Bishop's comments here:
Load more updates