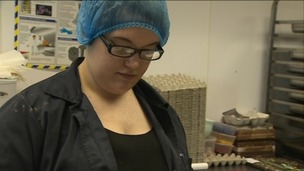 As the latest jobs figures are released, we hear the differing experiences of two young people, in looking for work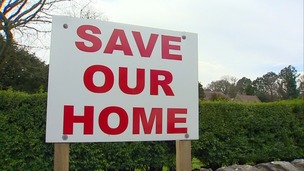 Durham County Council's Cabinet has voted unanimously to close the last five council run elderly care homes.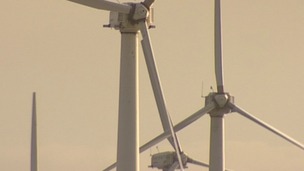 Some quite interesting bits of knowledge about wind power generation.
Live updates
Ahead of the European Parliament elections on May 22, here is a list of 22 election facts.
Read the full story
Hundreds of jobs in the North East will be secured and created thanks to a funding boost from the government.
Eleven companies across the region will get a share of £57 million being put towards business growth.
Cleveland Potash Limited is one of the eleven to receive a grant.
Advertisement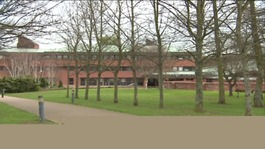 Ashington welcomes plans to relocate Northumberland's council headquarters there but Morpeth argues the case for it to stay
Read the full story
Work is due to start on plans to move the headquarters of Northumberland County Council from its home in Morpeth.
The council's preferred option is to build a brand new HQ in Ashington.
The two towns are just a few miles apart but the proposal has prompted strong reactions for and against.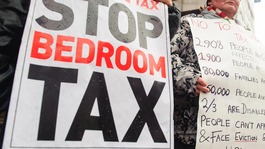 The York based Joseph Rowntree Foundation claims the so-called bedroom tax leaves people 'trapped' in their homes.
Read the full story
Labour is to announce that the party would appoint Regional Ministers in Government to support their agenda.
Michael Dugher MP, Labour's Shadow Minister for the Cabinet Office, will make the announcement later today in a speech to the IPPR.
"Labour is pledging to introduce Regional Ministers to put the voice of the English regions at the heart of Labour decision-making."
– What Michael Dugher will say
Advertisement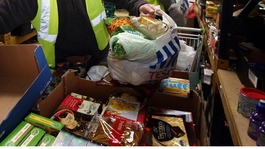 Food banks surveyed for ITV News said they had more users last year than ever before. One, in Northumberland, saw demand rise by 800%.
Read the full story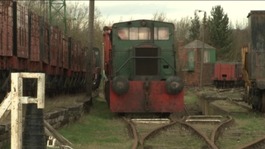 The Bowes Railway could face closure after losing virtually all its funding. Now campaigners must raise thousands to save the historic site.
Read the full story
Around The House
Anyone planning for retirement - or just about to retire - will still be taking in the monumental changes to private pensions announced in the Budget.
Teesside Labour MP Tom Blenkinsop and North Yorkshire Conservative Anne McIntosh joined Helen Ford to discuss the reforms, on this month's political programme from Westminster:
The next edition of Around The House is on Thursday 15th May.
Around The House
In this month's political programme, MPs discussed the Chancellor George Osborne's ambition of full employment.
Helen Ford was joined by the Durham Labour MP Roberta Blackman-Woods, the Berwick Lib Dem Sir Alan Beith and the Teesside Conservative James Wharton:
The next edition of Around The House is on Thursday 15th May.
Load more updates