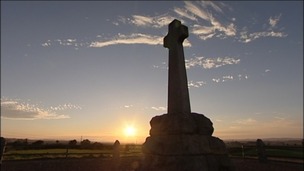 Commemorations mark the 500th since the Scottish and English armies met at the battle of Flodden in north Northumberland.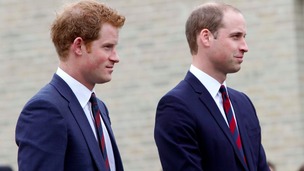 There is growing speculation The Duke of Cambridge and his brother Harry could be at the society wedding in Northumberland this weekend.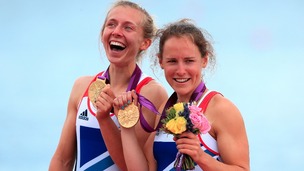 Olympic rower and gold medallist, Sophie Hosking, has returned to Durham University to open a new indoor rowing tank named after her.
Live updates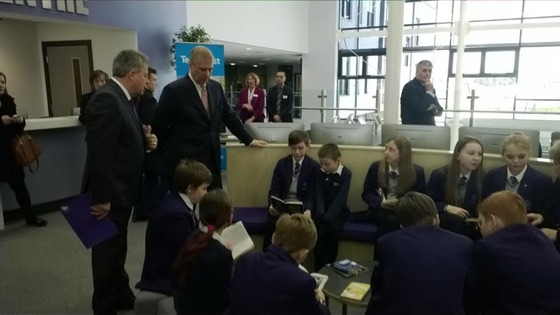 HRH The Duke of York, Prince Andrew, paid a visit to North Durham Academy to officially launch a new campus. The new facilities include a motor vehicle workshop and a hair and beauty station.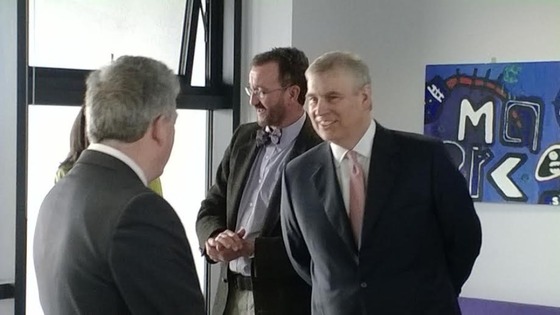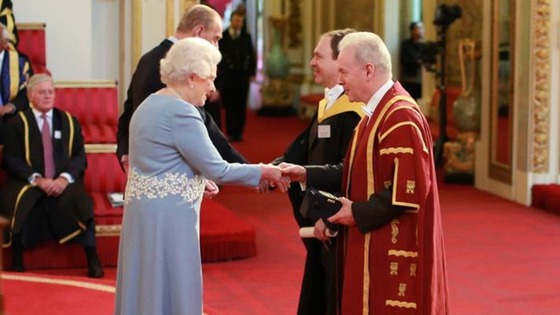 The Queen has today presented Northumbria University with the Queen's Anniversary Prize for Higher and Further Education for the outstanding community work of its Student Law Office.
This is the highest form of national recognition for higher and further education open to a UK academic institution.
Northumbria University's Chancellor Lord Stevens of Kirkwhelpington, the Vice-Chancellor and Chief Executive Professor Andrew Wathey, and the Executive Dean of Northumbria Law School, Kevin Kerrigan, attended the ceremony at Buckingham Palace.
Each year around 200 final year students undertake supervised work on real cases - often for the most disadvantaged.
They were accompanied by five students - Ben Crystal, Oliver Lovett, Monika Fortuna, Lauren Hayes and Alice Carr.
Advertisement
HMS Grimsby sails to Newcastle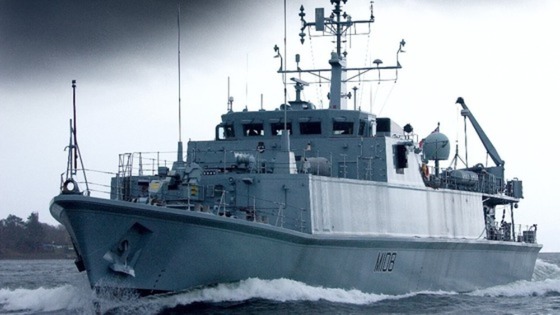 The Royal Navy warship HMS Grimsby is due to arrive on the Newcastle quayside this lunchtime.
Crew members will meet the Lord Mayor of Newcastle and provide tours of the ship for students, cadets and former Royal Navy sailors.
Princess Anne in South Shields visit
Her Royal Highness visited South Shields where she spoke about the importance of family businesses to the region's economy.
The Princess enjoyed some local artwork and also expressed an interest in a local delicacy.
Princess Anne in South Shields visit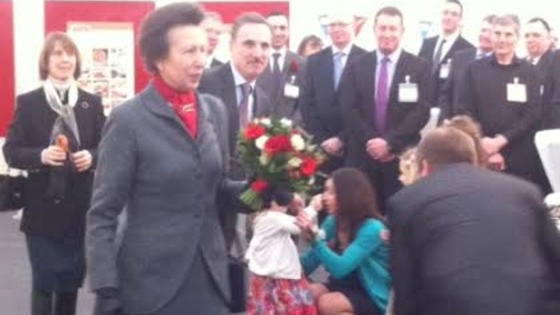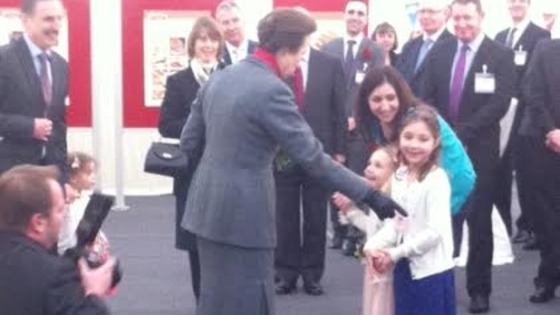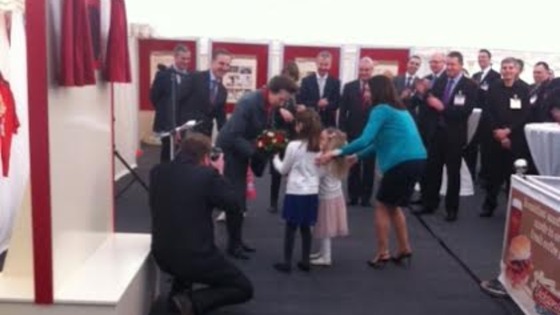 Princess Anne in South Shields visit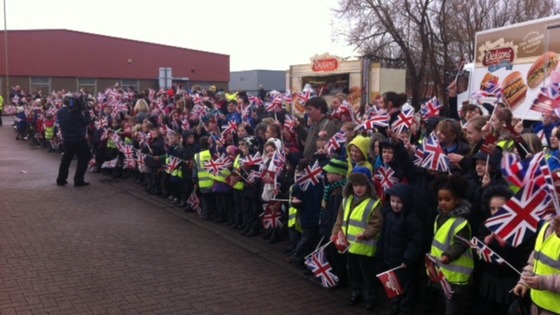 Hundreds of people are at Dickson's in South Shields to see Princess Anne.
Advertisement
Princess Anne in South Shields visit
Mike Dickson, MD of Dickson's butchers, welcomes the Princess Royal to South Shields. Princess Anne is visiting butchers at Dickson's to mark the company's 60th anniversary.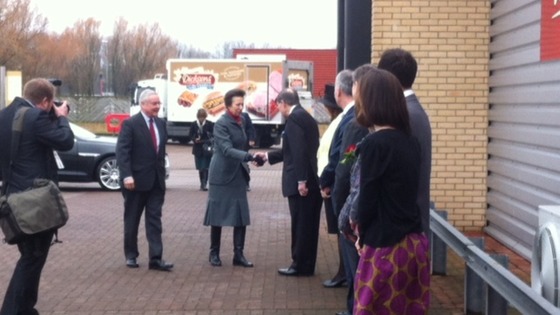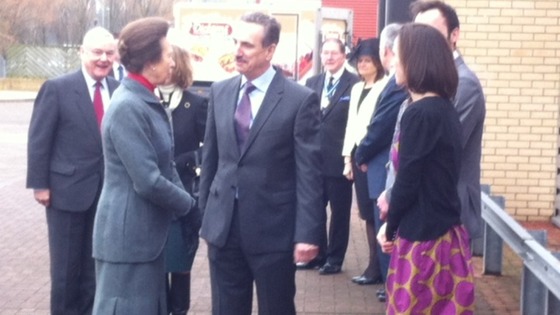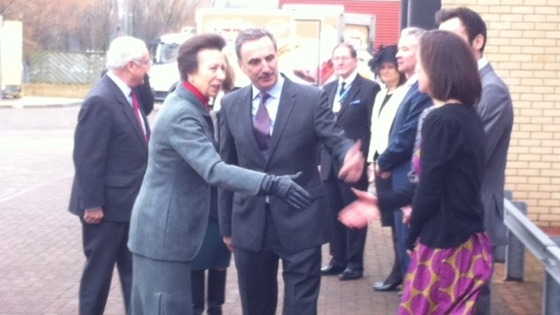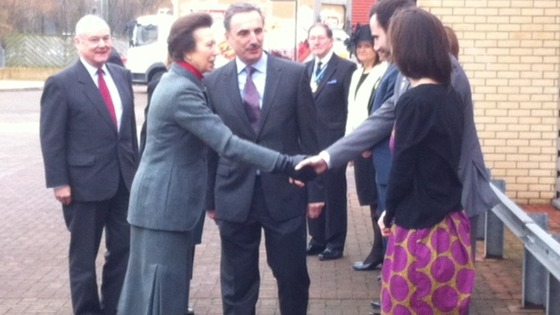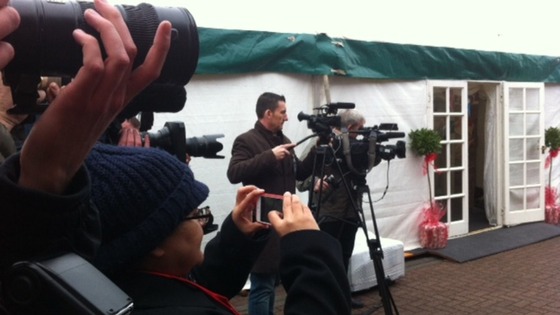 Princess Anne in South Shields visit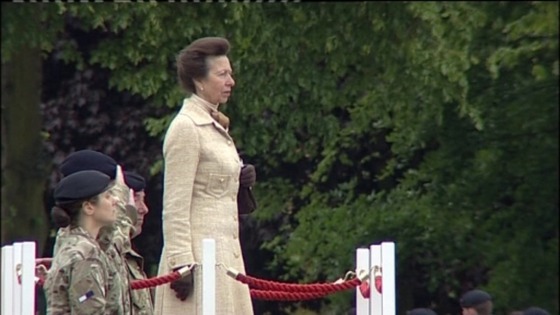 The Princess Royal will be visiting South Tyneside today.
She'll be in South Shields to inspect a butchers shop which is celebrating 60 years in the business,
Princess Anne will then officially open the Mission to Seafarers' newly refurbished Holborn House premises in Mill Dam, South Shields.**
*Finally The *Princess Royal will unveil a commemorative plaque to mark the opening of the £3m Marsden Road Health and Wellbeing Centre in South Shields.
Watch a full report of today's royal visit on ITV Tyne Tees at 6pm today.
Prince William & Prince Charles visit
Prince William & Prince Charles visit
Usually we get around two royal visits a year. Today we had two in the same day.
Prince Charles was on Teesside but Prince William stole the show interacting with crowds and stopping for pictures in South Shields.
Jonny Blair reports.
Load more updates