British Astronaut Tim Peake has tweeted about the North East as the international space station passed overhead.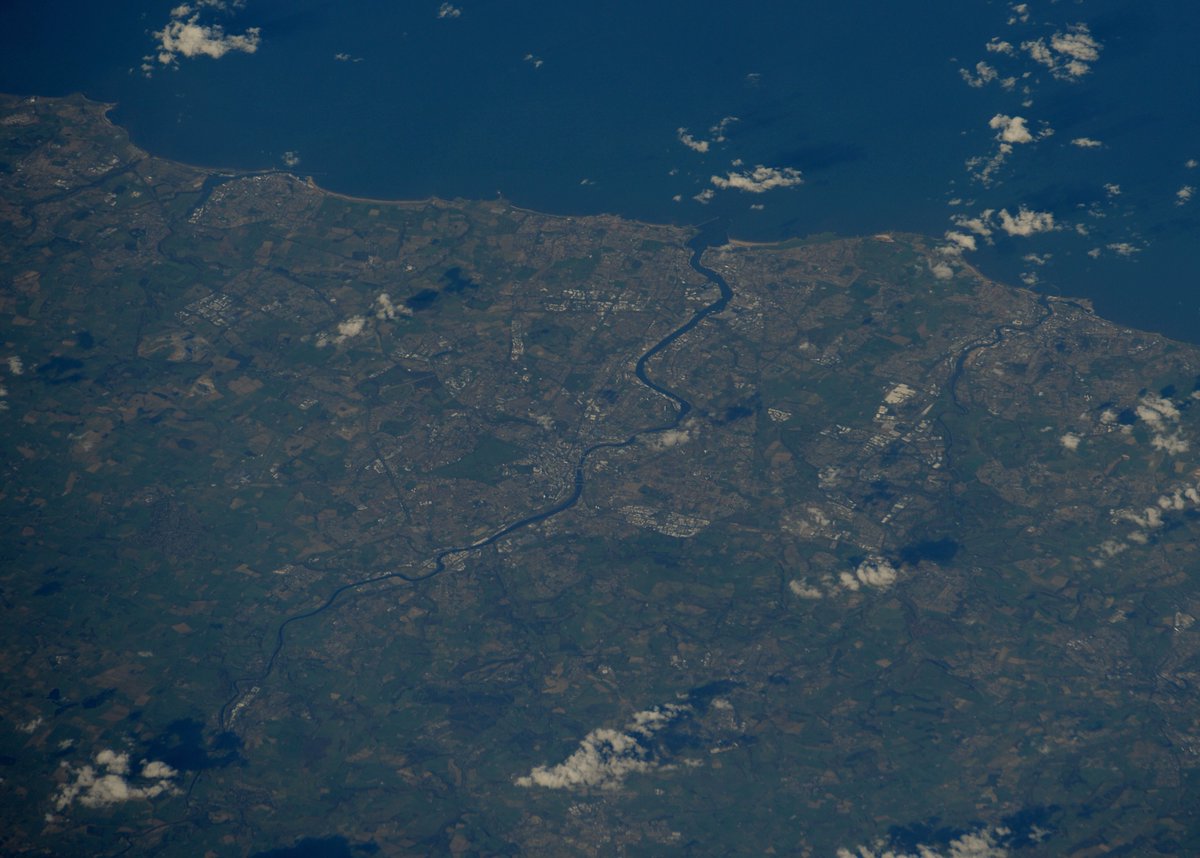 Meanwhile back on earth children from St Joseph's Roman Catholic Primary School in Washington have planted hundreds of seeds, that have been with Tim in space, to test whether zero gravity affects how they grow.
You can watch Frances Read's report on the experiment here:
An 11,000 year old pendant discovered by archaeologists in North Yorkshire is unique in the UK, according to new research.
Read the full story ›
Advertisement
The world's largest canyon may lie under the Antarctic ice sheet, according to analysis of satellite data, led by Durham University.
Read the full story ›
Scientists in Newcastle have successfully demonstrated that praying mantis insects do see in 3-D - after fitting some of the insects with miniature 3-D glasses.
They say the research will help improve the vision of robots.
In an experiment that began almost a year ago, tiny 3D glasses have been made for praying mantises to help scientists understand sight.
In the experiments, mantises fitted with tiny glasses attached with beeswax were shown short videos of simulated bugs moving around a computer screen.
The mantises didn't try to catch the bugs when they were in 2D.
But when the bugs were shown in 3D, apparently floating in front of the screen, the mantises struck out at them.
This shows that mantises do indeed use 3D vision.
"Despite their minute brains, mantises are sophisticated visual hunters which can capture prey with terrifying efficiency. We can learn a lot by studying how they perceive the world. Better understanding of their simpler processing systems helps us understand how 3D vision evolved, and could lead to possible new algorithms for 3D depth perception in computers."
– Jenny Read, Professor of Vision Science, Newcastle University
Watch: Dr Ghaith Tarawneh from Newcastle University, who says It is very exciting because insects are really simple beings and you wouldn't think they have the same level of perception as we do but obviously our experiments have demonstrated this.
Watch Professor Jenny Read, Professor of Vision Science at Newcastle University, who says we're going to compare it to how human 3D vision works.
We are going to compare it to how human 3D vision works. Is it the same? - in which case, that would be amazing that insects and humans have separately evolved basically the same sort of 3D vision, or perhaps even more interestingly, it is possible that insects have come up with a kind of cheap and cheerful 3D.
The Newcastle University team will now continue the research examining the algorithms used for depth perception in insects to better understand how human vision evolved and to develop new ways of adding 3D technology to computers and robots.
More than 15,000 people have signed a petition calling for a new heavy metal element in the periodic table to be named after rock star Lemmy
Read the full story ›
Instead of managing the flow of water when it gets to the town, the aim is to control the path it takes.
Read the full story ›
Advertisement
A 'Video Games' robot, the first of its kind in the UK, is being used to help re-habilitate children with brain injuries in the North East. The 'Tyromotion Diego' robotic therapy device from Austria works by supporting children's arms with overhead cables while using sensors to create virtual reality games on a computer screen.
7-year-old Grace from Blyth suffered from a large bleed on the brain in August this year. She now walks independently but full function hasn't returned to her hands, so she uses the Diego robot to help with her recovery.
Initial research has suggested that rising global temperatures made the record-breaking rain around 40% more likely.
Read the full story ›
Tyne and Wear Fire and Rescue Service has taken delivery of a new piece of technology that makes fighting fires safer and easier.
It's called COBRA and it uses a fine mist of water to lower the temperature inside a burning building.
Phil Roscoe went to see how it works.
Professor Brian Cox OBE visited Teesside to open a new £20m skills training centre. Watch our full interview with the famous physicist.
Read the full story ›
Load more updates