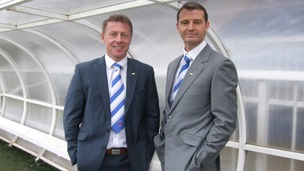 Hartlepool United have appointed Colin Cooper as the club's new manager with Craig Hignett as his assistant boss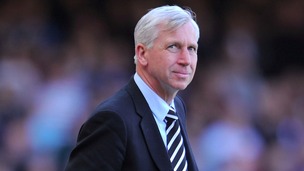 Newcastle United have released a statement ending speculation over Alan Pardew's future as manager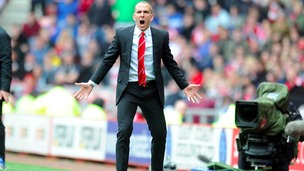 Newcastle United host Arsenal while Sunderland travel to Tottenham in the final day of this season's Barclays Premier League campaign
Live updates
Apology after marathon mix-up
Organisers of the Marathon of the North and the Half Marathon of the North have apologised after thousands of runners completed a shorter course.
264 metres were lost from the original route after marshals were stood in wrong places.
Only one athlete, the winner, followed the correct course.
Competitors have been offered a 25 per cent discount from next year's races.
"Regrettably, due to incorrect placing of marshals, which we take full responsibility for, only the lead athlete followed the correct route through the Sheepfold area near the Stadium of Light.

"Unfortunately, the second and third placed runners were not within line of sight of the leader and lead bikes/vehicle. This resulted in all those who followed taking an incorrect route through this section.

"Our course measurer has now confirmed that 264 metres were therefore lost from the measured route. We are sincerely sorry for any confusion and frustration that this has caused."
– Official statement
Teesside rower receives MBE
Kat Copeland on receiving an MBE: "It's a privilege"
"This was probably the last big thing to mark it all, so it's a privilege to get an award and it's a really special thing to finish it all off and start a new chapter, I guess.

"I never thought I would have got to have seen Buckingham Palace.

"When I was little I came and looked outside, so just to be invited to come inside and meet Prince Charles and talk to him is right up there."

"I think all the royal family, throughout the Games, were really, really interested. They'd obviously watched stuff and they were genuinely interested."
– Kat Copeland
Advertisement
Teesside rower receives MBE
Teesside rower receives MBE
Teesside Olympian Kat Copeland has received an MBE. The 22-year-old, who won gold in the lightweight double sculls at the 2012 Olympics was recognised for her services to rowing.
She was honoured at a ceremony at Buckingham Palace, along with other Olympians and Paralympians.
She was given the award by Prince Charles, as part of the Queen's New Year's Honours List.
Dame Kelly Holmes visit
Dame Kelly Holmes: Physical and mental preparation is vital in sports
Dame Kelly Holmes visit
Double Olympic gold medallist Dame Kelly Holmes back in region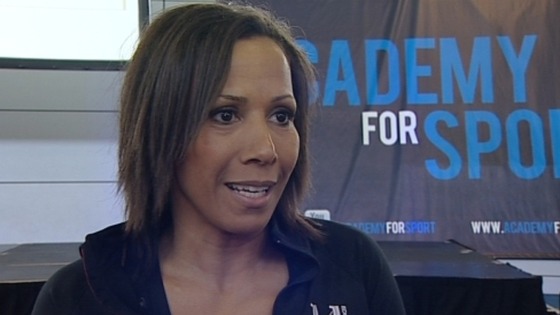 Double Olympic gold medallist Dame Kelly Holmes has been back in the region, passing on tips to aspiring athletes.
The former 800 and 1500 metres star was working with students at Gateshead College.
It is the final visit for Dame Kelly and a team of experts after overseeing a year-long programme to help young people achieve their dreams through physical and mental preparation.
Dame Kelly Holmes visit
Dame Kelly Holmes visits Gateshead College
Students from Gateshead have been getting the chance to have a workshop with legendary olympian Dame Kelly Holmes.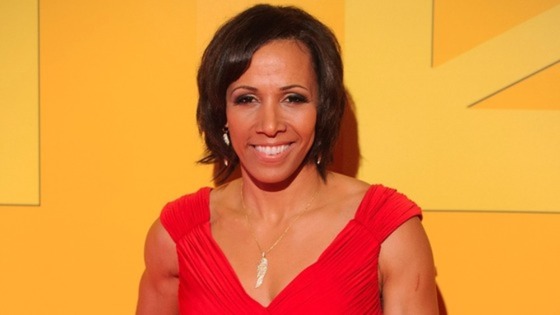 The double gold medalist visited Gateshead College this morning to promote sporting excellence across the region.
Advertisement
Hartlepool United sack manager
Hartlepool United's John Hughes sacked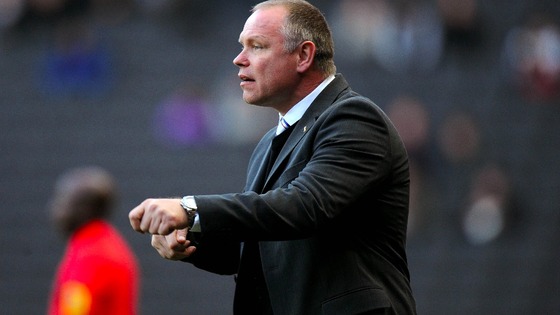 Hartlepool United has sacked its first team coach John Hughes.
The Scotsman only took over at Victoria Park last November, but he was unable to save Hartlepool from relegation to League Two.
Former Pool player Mickey Barron has also lost his job on the coaching staff.
The club have thanked the pair for their efforts in a statement late this afternoon and said there would be no further comment.
Hartlepool United sack manager
Hartlepool United sack manager
Hartlepool United have announced manager John Hughes has been sacked.
More to follow.
Great North 10k launch
Full Report: Great North 10k launch
by Rachel Sweeney
Runners in the region are training for the Bupa Great North 10k. The race takes place on 23rd June and is very important to one man in particular. 19-year-old Toby Henderson has autism. Last year runners raised money for his foundation. This year, he's doing it himself.
Great North 10k launch
Toby Henderson launches Great North 10k
Toby Henderson and his family, who created the Toby Henderson Foundation, were in Gateshead to launch this year's Great North 10k. Lesley Henderson, Toby's mother, said she was extremely proud to see her son training to take part in the race.
Load more updates