Tyne-Wear Derby
Fans, players and the police are gearing up for this weekend's derby clash between Newcastle United and Sunderland.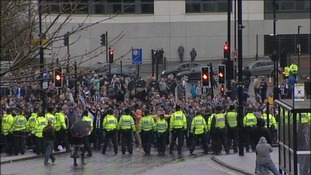 Sports Correspondent Simon O'Rourke looks back at the weekend's football action
Read the full story
Northumbria Police says fans who caused trouble at the Tyne Wear derby will be caught. Officers say extensive enquiries are now being carried out to identify them. Extensive damage was caused to a metro train as well as seats inside St James' Park.
Advertisement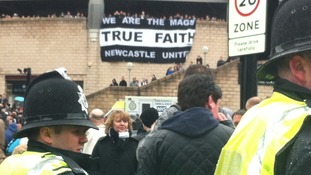 One of the biggest police operations of the year ensured the Tyne Wear Derby passed off without much trouble.
Read the full story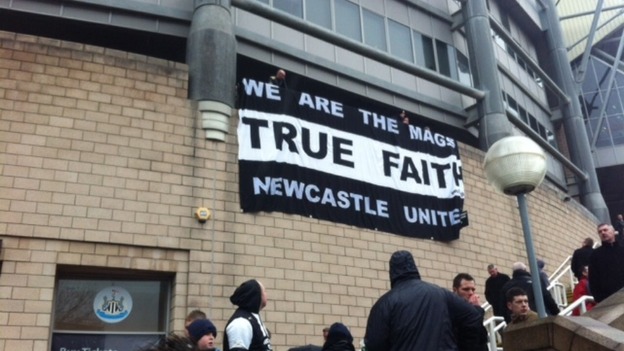 Magpies fans hang a banner outside the ground.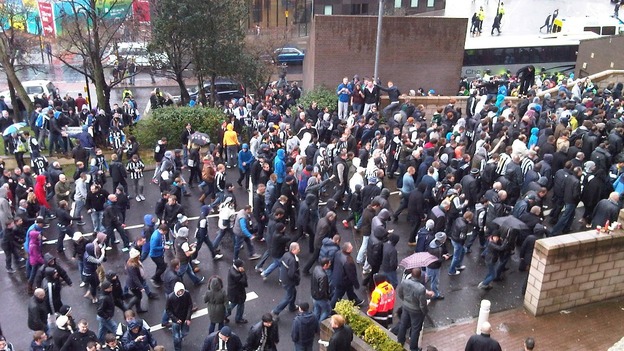 Fans flocking into the stadium for Newcastle United v Sunderland
Sammy Ameobi, Fraizer Campbell, and Demba Ba tweeting ahead of today's derby match
It needn't be said how much of a massive part each and every one of you are going to play today...get behind us! #nufc
Ready to rumble. We will need you today!!!
Advertisement
A chorus of boos from Newcastle United fans greets the Sunderland team bus as it arrives at St James' Park.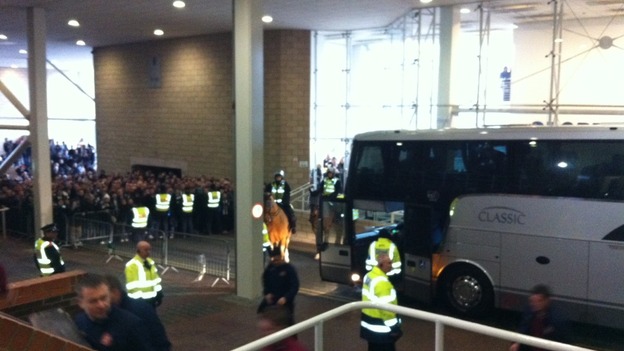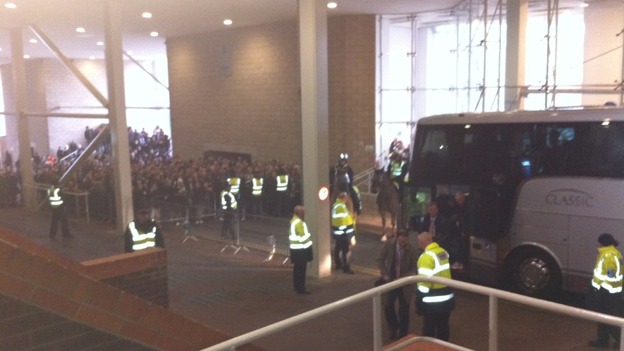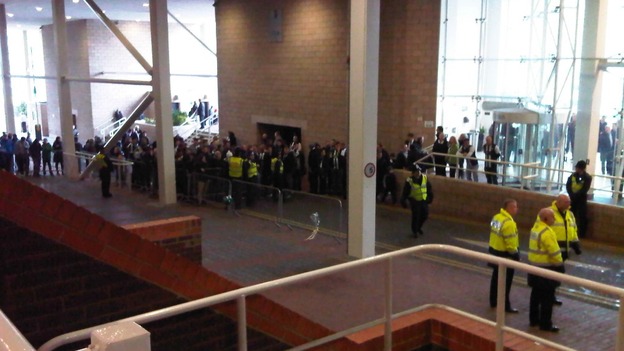 Fans start to arrive at St James' Park for the 147th Tyne-Wear derby between Newcastle United and Sunderland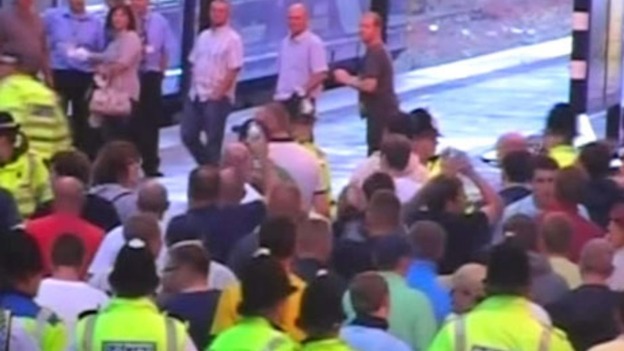 British Transport Police say they will be ready for potential trouble ahead of the Tyne Wear Derby.
With Northern Rail services disrupted because of engineering works, the number of Sunderland fans coming into the city on trains will be significantly less than previous years
"There are free buses provided and we hope that fans take advantage of those," said Inspector Brian Budder. " We have learned the lessons of the past and we are ready. Troublemakers should stay away."
Two years ago hundreds of rival fans rampaged through platforms, terrorising passengers and damaging trains.
Northumbria Police are urging supporters to be on their best behaviour ahead of this weekend's Tyne-Wear derby.
Newcastle United host Sunderland at St James' Park tomorrow. Fans have been praised for their co-operation in recent years, but officers say they're prepared if any trouble occurs.
Chief Superintendent Dave Pryer, from Northumbria Police, said: "We do recognise that both sets of fans are very passionate in their support of their club, and quite rightly so. But we'd remind them to behave responsibly both inside and outside of the stadium.
He added: "We'll talk to people and try to diffuse situations and prevent an escalation into disorder.
"However should disorder occur, then police officers will act quickly and effectively."
Load more updates
Back to top