Soldiers feared dead
Six British soldiers are missing, believed dead, after an explosion whilst on patrol in Afghanistan.
The Archbishop of York, Dr John Sentamu has urged people to support the families of the six soldiers killed in Afghanistan. Dr Sentamu has also rejected suggestions that the troops should be withdrawn early from Afghanistan ahead of the planned pull out of British combat forces in 2014.
Advertisement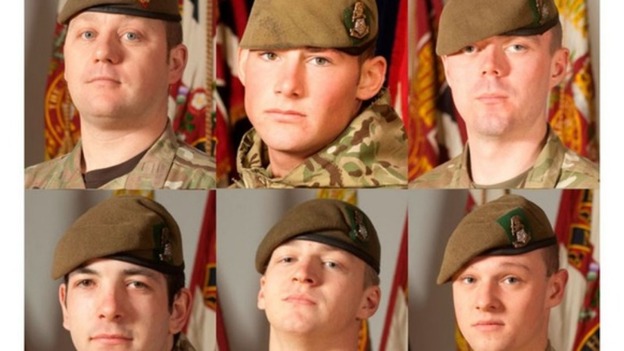 The Ministry of Defence have named the six soldiers missing believed killed in Afghanistan.
The six soldiers were in a Warrior armoured vehicle in Helmand Province when it was caught in a massive Taliban bomb blast on Tuesday.
They have been named as:
Sergeant Nigel Coupe, 33, from the 1st Battalion The Duke of Lancaster's
RegimentCorporal Jake Hartley, 20, 3rd Battalion The Yorkshire Regiment
Private Anthony Frampton, 20, 3rd Battalion The Yorkshire Regiment
Private Christopher Kershaw, 19, 3rd Battalion The Yorkshire Regiment
Private Daniel Wade, 20, 3rd Battalion The Yorkshire Regiment
Private Daniel Wilford, 21, 3rd Battalion The Yorkshire Regiment
Their deaths have taken the number of soldiers killed since the Afghan campaign began in 2001 to 404.
The soldiers, who had only been in Afghanistan for a few weeks, were hit by a blast about 25 miles north of Helmand's capital, Lashkar Gah, at 6.30pm local time (2pm UK time).
Ammunition on board the Warrior ignited, causing a fierce fire to burn for many hours. The intensity of the blaze meant rescuers could not get near the vehicle, its charred shell was taken back to the main British base in Helmand, Camp Bastion, yesterday evening.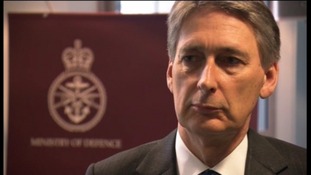 Defence Secretary says Britain still have vital role to play as soldiers are reported to be missing presumed dead in Afghanistan
Read the full story
"My thoughts and prayers are with the families of these servicemen at this difficult time.

"My heart goes out to those affected, we will continue to pray for you. We owe a debt of gratitude to our brave soldiers who are the best in the world."
– John Sentamu, Archbishop of York
Advertisement
Back to top