Man dies at Lake District campsite
A man believed to be from Darlington in County Durham has died from suspected carbon monoxide poisoning in the Lake District.
Tributes are tonight being paid to Chris Bainbridge, who died from suspected carbon monoxide poisoning during a camping holiday in the Lake District.
His wife, Jane, is still seriously ill at the Cumberland Infirmary in Carlisle.
The couple, from Darlington, had been staying in a wooden cabin at the Quiet Site Caravan Park in Watermillock at Ullswater when they were found.
Chris Sivers, from Darlington Borough Council said: "Just a really nice chap. Obviously as an employer is concerned he was a really good guy.
"Did a good job at work. He was a Management Information Officer so he did a lot of detailed work, returns to Government, that sort of thing. And just a really nice guy. Had a lot of friends in the office, he had a lot of friends throughout the council, and he'll be sorely missed."
Our correspondent Dan Ashby sent this report.
I first met Chris Bainbridge when I started on the YTS scheme at

Darlington Borough mainly through social activities such as playing pool on

a lunch time.

I then joined the General Rates section in 1986 and began working with

Chris – little did I think I would still be working with him 25 years later.

Chris suggested one day that I should go out for a drink one Saturday night

with his group of friends – after some arm twisting I eventually did go out

and was introduced to a group of people who are still all very close

friends.
It did occur to me today that everyone I call a friend outsidework, I met through Chris.

Chris always enjoyed playing 5-a-side football until age got the better ofhim and was a regular turn out for the Community Charge team as well asrepresenting NALGO.

Chris also organised a weekly football sweep with a 'bottle' draw at theend of the year.

Chris was a good colleague to many people who have passed through the Local Taxation Office over the last 20 or so years but more importantly a goodfriend to all of us.
Over the last couple of days people have reminded me of times together all

of which I will never forget.

Chris will be dearly missed by everyone who new him. Our thoughts are withJane and Chris's family.
– Philip Brown, Darlington Borough Council
Advertisement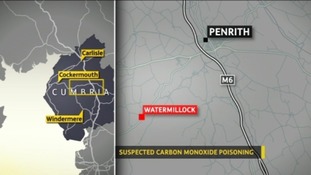 A man believed to be from Darlington has died from suspected carbon monoxide poisoning.
Read the full story
Back to top