Teachers return from strike talks
North East and Cumbrian teachers are returning from one of the most explosive NUT conferences in years. Today they will tell ITV Tyne Tees & Border why they want to move forward with more strikes.
It made headlines across the national press and beyond. This is the moment Gateshead supply teacher Tony Dowling told the NUT conference that teachers could learn from resistance in Egypt.
Mr Dowling told North East Tonight another national day of action may change the Government's mind.
The NUT Executive member for Tyne & Wear, Ian Grayson, says that the NUT will try avoid striking during the exam season.
The union is looking at either striking by the end of June, or more likely, in the autumn term with other unions.
Advertisement
by Dan Ashby, Education Correspondent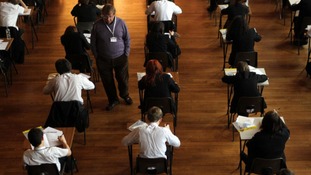 Easter weekend saw the region's teachers move closer to striking. Today they return. But what would strikes mean for schools?
Read the full story
North East union representatives are returning to the region after voting in favour of balloting on a school strike, if the Government moves ahead with its regional pay plans.
Gateshead teacher Tony Dowling told North East Tonight that he thought 'mass resistance on the streets' was a good option.
Back to top