Britain back in recession
The economy shrank for a second quarter, bringing the UK into a double-dip recession.
North East business director gives her views about the recession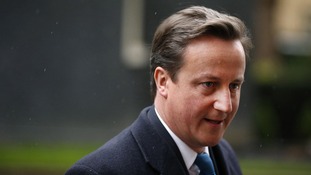 Britain has fallen back into recession. More cuts to come in the North East.
Read the full story
Advertisement
Despite the recession "it's business as usual"
Kate Wickham, from Gate7 printers in Gateshead, said that although the country is in recession she thinks "it's not that bad".
Ms Wickham pointed out that the dip was only a small one, and for suppliers like Gate7 it was still "business as usual".
'Worse to come' for North East
IPPR North predicts that unemployment with rise 9% this year in our region, meaning another 11,000 people will be out of work in the North East.
The IFS also pointed out recently that the majority of Government spending cuts are still to come.
Construction sector output down by 3%
The recession has partly been brought on by a 3% fall in the construction sector, which has fallen further from -0.2% in the last quarter of 2011.
UK economy shrinks by 0.2%
The UK economy shrank by 0.2% in the first three months of 2012, pulling the UK officially into a recession.
A recession is defined as two consecutive quarters of negative growth, and the latest figures follow a 0.3% contraction in the last quarter of 2011.
Advertisement
Back to top