Tributes to Mother and baby killed in a car crash
Three people have died after a collision between a car and a lorry on the B1404 in County Durham.
Rescue teams at scene of the crash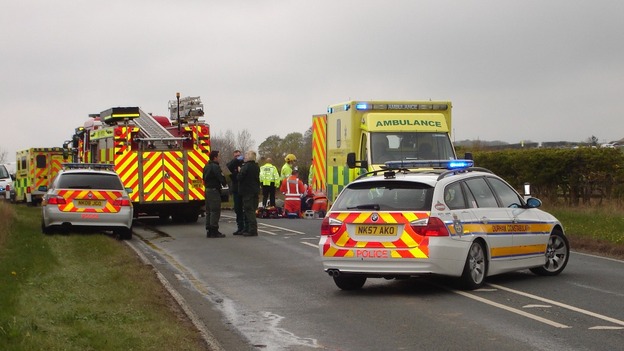 Emergency services at scene of the crash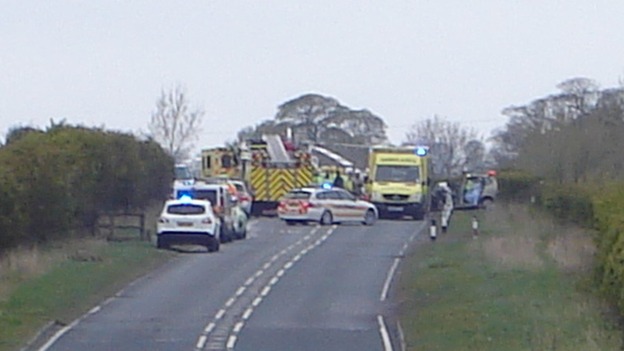 Advertisement
Lorry came to rest on golf course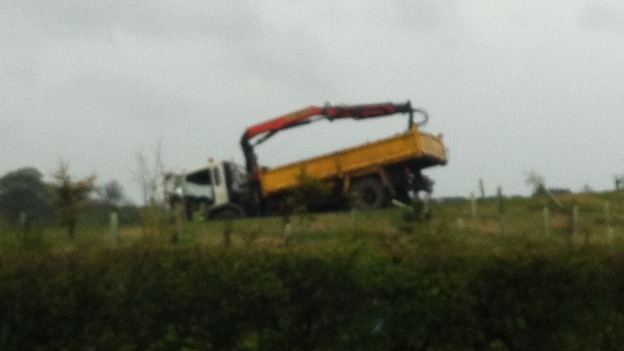 One eyewitness described a loud bang, before seeing the lorry driverfleeing his cab and collapsing on the golf course following the crash.
One-year-old baby one of three people who died in crash
Three members of the same family, including a one-year-old baby, have died in a crash between a van and a car.
A man aged 75, who was driving the car, an 18-year-old female passenger and a baby girl all died at the scene. A 74-year-old woman travelling with them was airlifted to hospital with serious injuries.
The family have not yet been formally identified but are all from Houghton-le-Spring, near where the crash happened this afternoon on the B1404.
A man aged 42, the driver of the Volvo truck, has been arrested on suspicion of causing death by dangerous driving. He was treated for whiplash injuries.
Recovery operation underway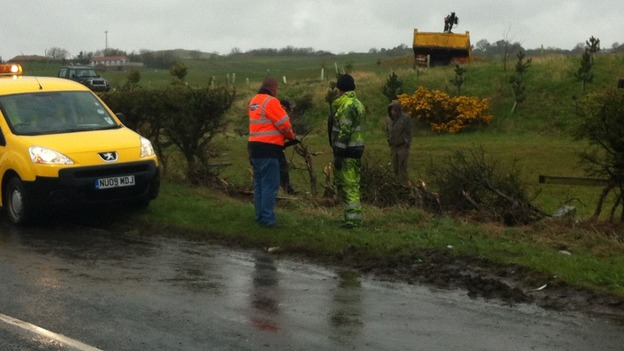 The driver is being treated for minor injuries.
Image of car involved in fatal crash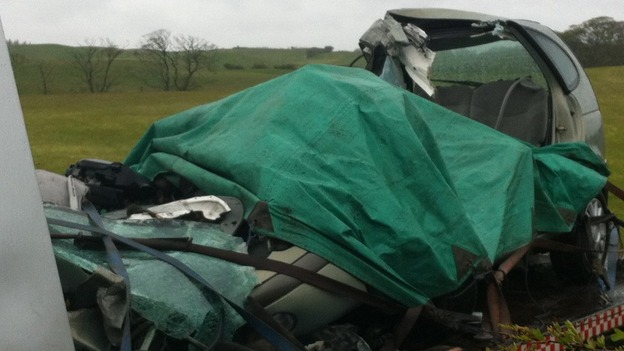 Advertisement
Full Report: Three killed in road crash
Ben Chapman reports from close to the scene near Houghton-le-Spring.
Police road block near scene where three people died
This video does not contain audio commentary.
Location of fatal collision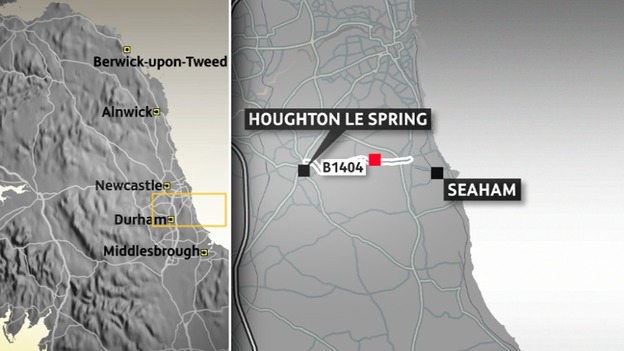 Police close B1404 near Seaton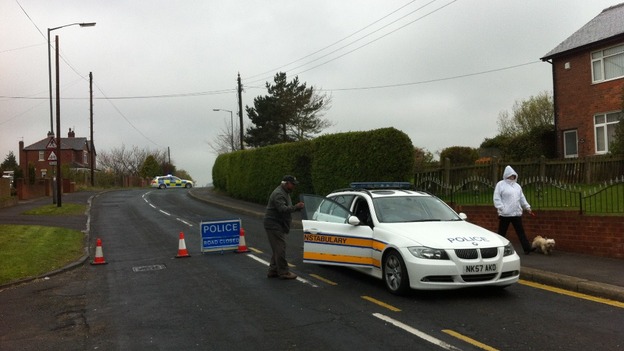 Load more updates
Back to top