James Allen charged
Police have charged James Allen with the murders of 50-year-old Julie Davison from Whitby and 81-year-old Colin Dunford from Middlesbrough.
The family of Julie Davison release a tribute:
"We are devastated by the sad loss of our lovely Julie.

"She was one of the kindest people you could ever wish to know and went out of her way to help others.

"She did not deserve to die in such terrible circumstances.

"We are so very sad that her hopes of building a new life back in her home town of Whitby ended so tragically.

"We would like to thank everyone who has sent us messages of support during this traumatic time.

"We now ask that the media respect our privacy and allow us to grieve in peace while we try to come to terms with what has happened."
– Davison family
James Allen today remains in police custody after being arrested early on Sunday morning. He was arrested on suspicion of the murder of Colin Dunford, 81, and Julie Davison, 50.
Advertisement
Police investigating two murders in Middlesbrough and Whitby have asked the public to check their neighbours are ok following the arrest of suspect James Allen. Colin Dunford, 81, and Julie Davison, 50, were both found beaten to death in their own homes.
Temporary Detective Chief Superintendent Gordon Lang said he had no reason to believe there were other victims, but given the nature of the murders it was 'prudent' to look out for neighbours, especially if they hadn't been seen lately.
James Allen will be questioned at a police station in Leeds following his arrest this morning. He was spotted by an off duty police officer, which Mr Lang described as an 'excellent piece of police work'.
Police have arrested a 36-year-old man in Leeds on suspicion of murder. The arrest comes after the murders of Colin Dunford in Middlesbrough and Julie Davison in Whitby.
Police confirm they are no longer looking for James Allen.
Police hunting double murder suspect James Allen say he may be trying to change his appearance by growing his hair.
Detectives also say sightings have been reported in the Hare Hills area of Leeds, as well as further sightings on Teesside and in North Yorkshire.
"We are investigating a number of sightings in both force areas that have been reported to us, including sightings in the Harehills area of Leeds.

This operation continues on a 24/7 basis and it will do until we trace and arrest James Allen.

Someone must know where he is. He will have confided in someone and I would appeal to that person to come forward and get in touch with us.

If you know where he is now, call us. James, if you are reading this, give yourself up, it is only a matter of time before we find you."
– Temporary Detective Chief Superintendent Gordon Lang, Cleveland Police
The detective in charge of the hunt for murder suspect James Allen has thanked the public for their help so far. Cleveland Police says sightings continue to be reported.
We've had a positive response from members of the public and I would express my thanks for their support. We're working around the clock to follow up these leads.
– Temporary Detective Chief Superintendent Gordon Lang, Cleveland Police

Allen is being sought in connection with the murders of Colin Dunford, 81, in Middlesbrough on Monday, and Julie Davison, 50, in Whitby on Wednesday.

People are being urged not to approach Allen if they see him, but to contact police immediately.
Advertisement
Investigations are continuing into the murder of Julie Davison in Whitby. Unlike Mr Dunford, who was murdered in Middlesbrough, police don't think she knew suspect James Allen. Friends and neighbours have been struggling to come to terms with her death.
Police have been carrying out raids in an attempt to find James Allen, the man wanted in connection with two murders in Middlesbrough and Whitby. Officers have taken a man into custody after raiding a house on Delarden Road in Middlesborough, but it is not believed to be Allen.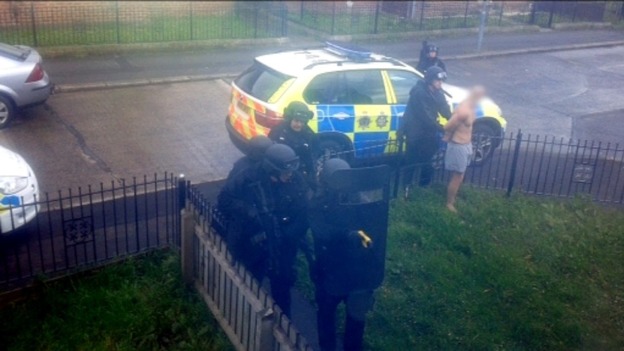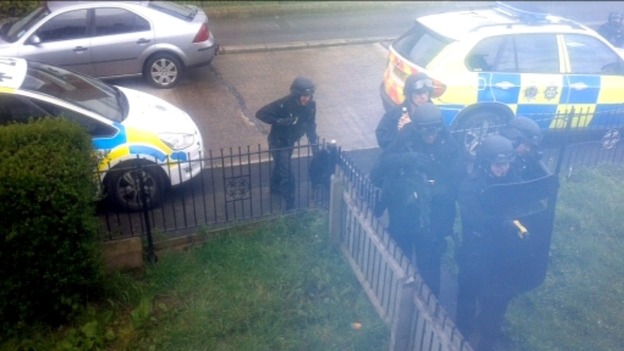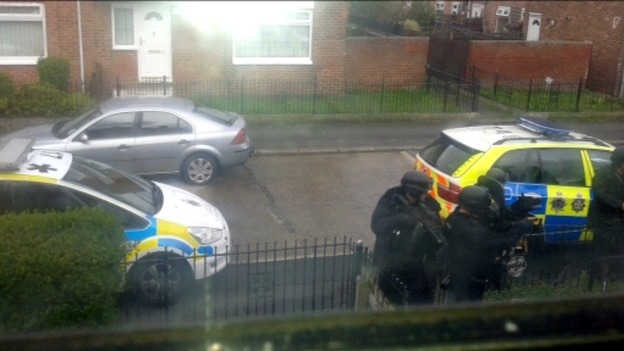 Earlier, another man was questioned after a raid on Lothian Road. He has since been released without charge.
Load more updates
Back to top