Operation Sacristy gets cash boost
Cleveland police announces that the funding for Operation Sacristy will be paid for by the Government.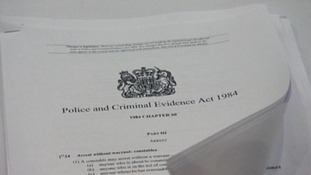 £1.6m will be given to Cleveland Police Authority to cover the bill for a criminal investigation into its suspended chiefs.
Read the full story
I am pleased that the costs of Operation Sacristy will be supported by central government and not directly by the people of Cleveland. However, it is still tax payer's money that will be used to meet the significant costs of an investigation that has now run for over two years and yet appears to have no end in sight.
– Derek Bonnard, Deputy Chief Constable
Advertisement
Response to Home Office funding for Operation Sacristy
"I am very pleased that the people of Cleveland will be relieved of a large part of the financial burden of the ongoing operation Sacristy.

However this is still tax payers' money and I hope that the promised greater independent scrutiny of the enquiry will lead to more accountability and focus".
– Chief Constable Sean Price
Ian Swales, Liberal Democrat MP for Redcar, is delighted with the news that the Government has agreed to cover the costs of Operation Sacristy.
The costs have now reached £1.6 million.
He believes that there would be a significant impact on police budgets if they had to cover the costs.
I am delighted that the Home Office are paying for the costs of the enquiry of the alleged wrongdoing at Cleveland Police. At a time when police budgets are under tremendous pressure, it would have been wrong to see the police having to make even bigger savings due to these one-off costs.'
'I have been campaigning hard in Parliament for this to happen and am pleased to have played a part in ensuring that local people continue to get the excellent service that they deserve.'
– Ian Swales, Liberal Democrat MP
The Policing Minister Nick Herbert has awarded Cleveland Police Authority £1.6 million pounds to assist with the costs of Operation Sacristy.
"This announcement is a great relief in that without this help, we would be in real difficulties and frontline services would eventually have suffered.
"The Authority, Force and the Sacristy investigation team have all been rightfully subject to a rigorous independent scrutiny process prior to the money being awarded and I hope that this will provide some level of assurance to the public that the money is being spent appropriately.
– Chair of Cleveland Police Authority, Stuart Drummond
"The grant is most certainly very welcome as it confirms that money set aside forother operational policing will not affected by this investigation."
– T/Chief Constable of Cleveland Police, Jacqui Cheer
Advertisement
Back to top