London 2012 Olympics
The latest from the Olympic Games, including athletes from the North East and Olympic football at St James' Park.
The London Olympics saw Team GB achieve its best medals haul in over a century. Much of that success has been put down to athletes getting started from a very early age.
So after two sisters from Haltwhistle in Northumberland achieved some remarkable success, they are raising high hopes for future Olympics Games. Richard Wilson reports.
The Olympic 1500m runner Ross Murray, who trains with the Gateshead Harriers, told Pam Royle and Ian Payne he nearly became a holiday rep before he was selected for Team GB - but when he goes to Rio de Janeiro it will be as an athlete, not a tourist.
Advertisement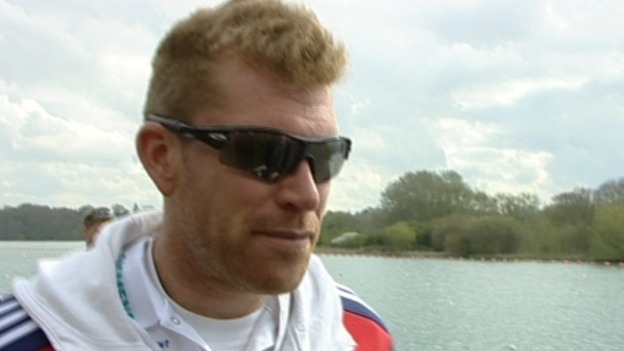 Ten Olympic rowers, including the gold medallists Kat Copeland and Sophie Hosking, will compete in a charity regatta in Hexham on Saturday. The fun day is being organised by one of their GB teammates, Matt Wells. The money raised will go towards his foundation, set up to help talented young rowers.
Hannah Pettifer reports from the Olympic Park on the final day of the London 2012 Olympic Games.
Mongolian runner Serod Batochir, who trains with the Morpeth Harriers, has finished in 51st place in the men's marathon in a time of 2 hours 20 minutes 10 seconds.
George Patterson from the Morpeth Harriers says Serod Batochir who trains with the Northumberland running club is likely to finish in top 20 in the Men's marathon.
After 25 kilometers, the runner, also known as "Ziggy" was in 25th place in the race.
Batochir is representing his home country, Mongolia.
Advertisement
In the women's 20km race walk on Saturday, Team GB's Johanna Jackson was disqualified due to a foot foul.
Jackson was omitted from the race for putting a foot out of place around the eight kilometre mark.
Unfortunately today wasn't to be and I got disqualified. I didn't think there was anything wrong with my technique, but obviously the judges saw that there was.

I was on for a personal best and I gave it everything, it just wasn't to be.

Jackson, who began race walking ten years ago, added:
– Jo Jackson, Team GB

The 27-year-old who started race walking 10 years ago, finished 22nd in Beijing in 2008. The race was won by Russia's Elena Lashmonova, with reigning champion Olga Kaniskina, who had led for the majority of the race, settling for second.
"It meant everything to compete in front of this crowd and obviously I'm really gutted. I feel I've let everyone down now."
– Jo Jackson
Mongolian marathon runner Serod Batochir is giving north east fans something to cheer about on the final day of the Olympics. The 30 year old trains with Morpeth Harriers. The club says it's extremely proud to have him in its ranks.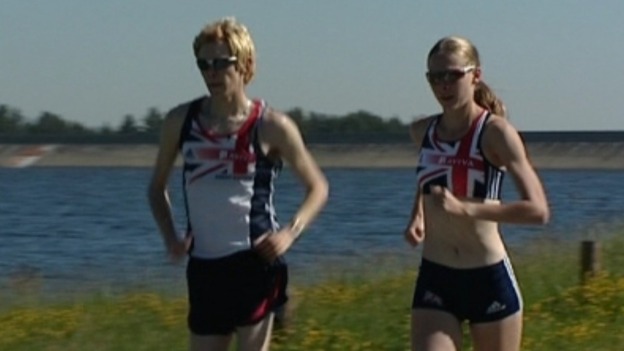 Teesside race walker Johanna Jackson was disqualified while competing in the 20k event at the Olympics. The 2010 Commonwealth champion had completed 8km when she was shown the red paddle for infringing the walking style rules.
We're heading towards there final stages of the Olympics but interest in our region's athletes continues. Last night, all eyes were on Morpeth Harrier Laura Weightman who competed in the 1500 metre final. Fingers are firmly crossed this evening on Teesside for race walker Jo Jackson.
Hannah Pettifer reports from the Olympic Park.
Load more updates
Back to top