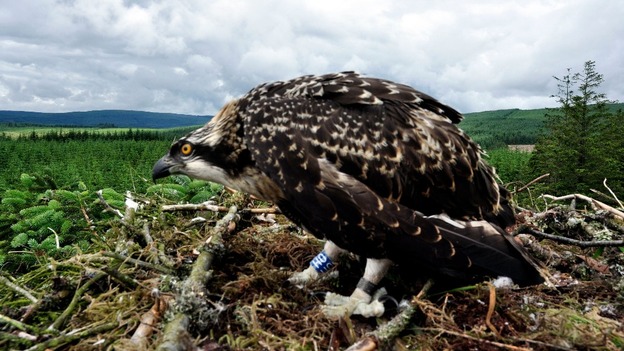 The first of three rare Osprey chicks born in Kielder Water and Forest Park, Northumberland has taken it's maiden flight.
The chick, named Olympia, got airborne after spending several days stretching her wings and even taking quick hops on the tree top nest erected by the Forestry Commission.
Two more chicks on another next in the 155,000 acre park could are also expected to make their first flights next week.