Man guilty of killing lover
Stephen Streener has been found guilty of beating and strangling his lover to death, before setting her body on fire.
The officer in charge of the police investigation into the murder of Jacqueline Grant says her killer, Stephen Streener, belongs behind bars.
Streener was given a life sentence with a minimum of 18 years in jail for beating and strangling Mrs Grant, with whom he was having an affair, last November.
During the trial, he accused Mrs Grant's husband and son of hiring a hitman who killed her. He has never accepted any guilt or shown any remorse for her death.
Advertisement
"From the point at which he murdered Jacqueline Grant, Streener has shown no remorse for his actions. By setting fire to his home he attempted to hide what he had done, an act that he continued to deny throughout the police investigation...he then attempted to shift the blame to Jacqueline's grieving family, fabricating a story that they had taken out a contract on her life.

"Through his calculated actions Streener has prolonged their suffering...Our thoughts are with her family at this time and I would hope that they take some comfort in the sentence handed down today."
– Gerry Sydenham, head of the Crown Court unit at CPS North East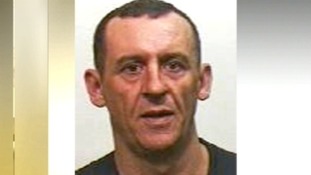 Stephen Streener will serve at least 18 years for strangling Jacqueline Grant and leaving her body on a burning bed.
Read the full story
Stephen Streener, who was convicted this morning of murdering his lover before setting fire to her body, has been given a life sentence and told he must serve a minimum of 18 years in prison.
Streener beat and strangled Jacqueline Grant at his home in Choppington in Northumberland last November.
Northumbria Police described Stephen Streener as "dangerous and disturbing" after he was convicted of murdering his lover Jacqueline Grant.
"What Streener did was calculated and the actions of a very dangerous and disturbing man.

"After murdering Jacqueline Grant he tried to put plans in place to cover what he did up - these included setting fire to the crime scene, sending fake text messages to himself from Jacqueline's phone and fabricating a far fetched story about intruders breaking into the house.

"I hope this result brings some form of closure to everyone affected by the incident and people can take some comfort that a dangerous individual is off the streets for a considerable period of time."
– Detective Chief Inspector Ian Bentham, Northumbria Police
Advertisement
The family of Jacqueline Grant have released a statement following the conviction of Stephen Streener for her murder.
Streener was found guilty of strangling Jacqueline and leaving her body on a burning bed, last November.
"The circumstances of Jacqueline's murder were horrific. She died at the hands of a brutal monster. The moments leading up to her death will continue to haunt us for the rest of our lives and we hope this monster is never released. Jacqueline was a bubbly, kind, trusting and caring person who would help anybody in any way she could."
– Family of Jacqueline Grant
A killer who strangled his married lover then left her dead body on his burning bed has been found guilty of murder. The jury at Newcastle Crown Court found Stephen Streener guilty of the murder of Jacqueline Grant.
Back to top