Paralympics 2012
Keep across what's happening at the Paralympics and how the region's athletes are performing.
Ken and Kim Craig, from Jarrow, describe their pride at watching 15 year old Josef become Britain's youngest gold medal winner at Paralympics 2012.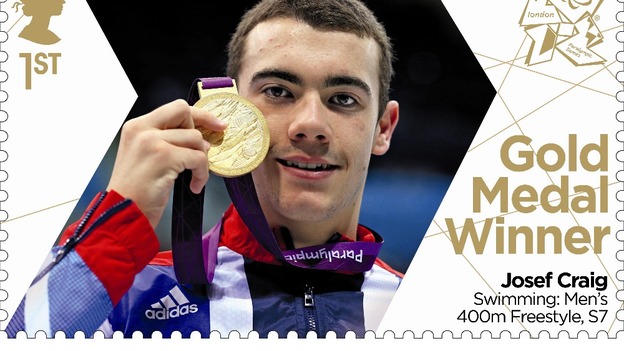 A post box in Jarrow is going to be painted gold to mark the regions latest gold medal success.
Royal Mail are celebrating Josef Craig's Paralympic gold medal win in the Men's 400m Freestyle- S7 yesterday.
Individual first class stamps, featuring Josef's image are also being produced. The stamps will be on sale in around 500 dedicated Post Offices across the UK tomorrow and at a further 4,700 branches thereafter.
Advertisement
A 15 year old from South Tyneside is now the youngest ever Paralympic athlete to win a gold medal. Josef Craig, won the men's 400 metre freestyle S7 and set a new world record by swimming the race in 4:42.81.
A sailer from Sunderland has missed out on a Paralympic medal after being handed a penalty and then being unable to sail in a final race.
John Robertson and his team were sitting in third place when a 4 point penalty for rule infringement knocked them down to fifth. They had a chance to claw their way back up in race 11, but it was called off because of the wind.
They asked to reopen the case but this was rejected. The International Jury also protested but this also failed.
At the age of 15, Josef Craig has set a new world record in the S7 400 metres freestyle in the Paralympic Games.
He beat his own personal best by nine seconds, finishing in four minutes 45.79 seconds.
Josef, from South Shields, took 1.37 seconds off Jonathan Fox's world record which was set last year in Berlin at the European Championships.
"I thought 'God I've just done a massive PB, that will be my achievements done for this competition' but then I got my focus back and saw it was a world record next to the time and I just thought there's a problem with the clock here.

"I can't break a world record yet, I'm still 15, just take it one step at a time but I just don't know what to say about that, it's just amazing."

"I've been training really hard but I never thought there would be a world record time in there but it just goes to show what amazing help I've got up at Manchester."
– Josef Craig
by Dan Ashby, Paralympics Correspondent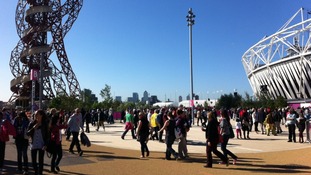 A goalscorer from Redcar is in the wheelchair basketball quarter-final, while a Geordie dancer-turned-swimmer makes his final.
Read the full story
Advertisement
Teenage swimmer Josef Craig, from South Tyneside, came 7th in his 50m freestyle final. Craig was an outsider for these games after beating Grave's disease last year. The 15-year-old swam a personal best in 29.39 and still has his four hundred metre to come.
John Robertson from Sunderland and his team go into today's races in joint fourth place, in the Sonar sailing class.
The teams all compete eleven times in total over six days and discard the points from their worst race. They are now more than half way through them.
Robertson told the Royal Yachting Association the team is still feeling confident.
"It's tough; it's a Paralympic Games so it's not going to be easy. We always try our best but it is hard work and we will keep working hard.

"With the race course being very close to the shore it was a bit shiftier than normal. We had cracking boat speed all round but in the second race we just lost our way a little bit and couldn't get to where we wanted to be. Then we just slipped and missed out on the lucky breaks with wind shifts, which a few people had.

"But the spirits are high within the team and we back each other 100 per cent."
– John Robertson, Paralympic sailor, Sonar class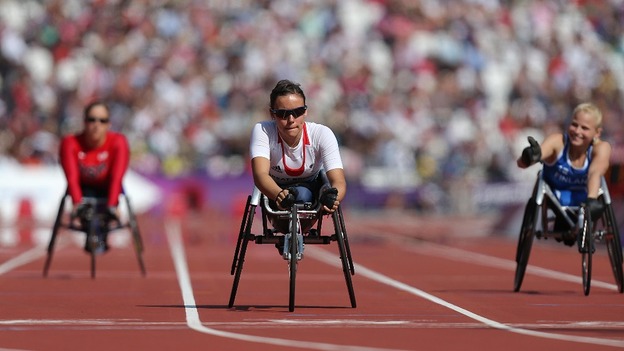 Tanni Grey-Thompson's protege Jade Jones from Middlesbrough had a tough heat in the women's 400m wheelchair sprint. Many of her competitors pushed to a personal best, so Jade finished sixth in her heat and did not qualify for the final. She will be back for the 800m race later this week.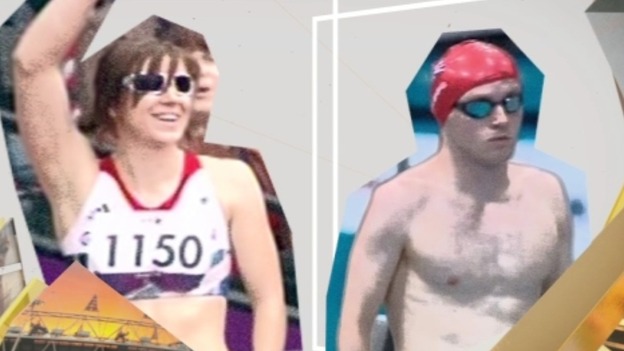 Sister and brother Libby and James Clegg won Paralympic medals in different events within an hour of each other - meaning a mad dash between venues for their mother. See the full report on ITV Border.
Load more updates
Back to top