Schools consider legal action
North East schools are considering taking legal action after GCSE exam boards changed their grade boundaries this summer.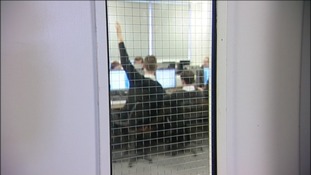 The Education Secretary Michael Gove says there will be no inquiry into GCSE English grades. Now schools here consider legal action.
Read the full story
Advertisement
Pupils from Lord Lawson of Beamish School, in Birtley, were among those who got lower GCSE English grades than they were predicted, because of changes to the grade boundaries.
Ofqual, the exams regulator, has issued its response to North East schools considering legal action over GCSE English grades. Exam boards confirmed it was harder for pupils sitting the exam in July to get a C-grade pass than those who sat it in January.
"We want to fully understand the concerns being raised by teachers, head teachers and their organisations about GCSE English. That is why we have been working hard over the past few days to meet many of them, listen to their views and share evidence. Their views and evidence will inform our thinking and investigations as we continue our work."
– Ofqual spokesman

Previously, the regulator had released a report into the dispute, confirming that there was a difference between the exam sessions, but saying it was the January grade boundaries which were wrong - not those in June, which affect most pupils.
"We have found that [...] the June boundaries have been properly set, and candidates' work properly graded.

"The issue is not the June, but the January boundaries. Again, examiners used their best judgement in setting these boundaries, but they had less data and information to work with. Most candidates were not sitting at the time, they were waiting for June, and because they were new qualifications, examiners could not rely so much on direct comparisons with the past. As a result, those grade boundaries were set generously."
– Glenys Stacey, Chief Regulator
A number of North East schools are considering taking legal action after their pupils were awarded lower grades this summer in their GCSE English exam.
Exam boards have confirmed they made it more difficult for students to get a C grade this summer compared to similar exams in January.
Back to top