500 call centre jobs to go on Teesside
The outsourcing firm Firstsource is to axe more than 500 staff at sites in Thornaby and Middlesbrough.
275 Firstsource staff working at Barclaycard's Thornaby offices expected to lose jobs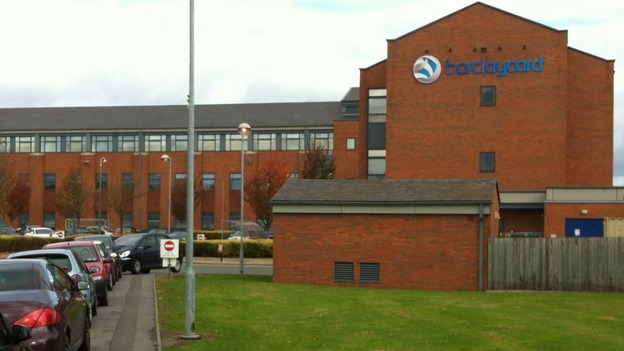 Barclaycard offices in Thornaby where around 275 Firstsource staff, currently processing Payment Protection Insurance claims for the credit card provider, are expected to lose their jobs.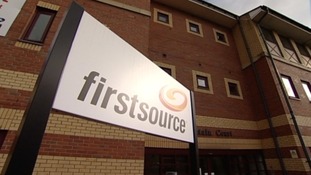 An outsourcing firm is to shed more than 500 call centre jobs in Thornaby and Middlesbrough.
Read the full story
Advertisement
Call centre job losses: 300 are permanent roles
Firstsource has confirmed that 300 of the jobs it's proposing to axe are permanent positions.
In all, 542 jobs are at risk. The remainder are contract roles.
The firm has also confirmed that the job losses will be spread evenly across two sites: its Massey Road operation at Barclaycard's offices in Thornaby, and at its own base at Fountain Court in Middlesbrough.
The job losses are in response to falling demand for Payment Protection Insurance claims handling from Firstsource's client, Barclaycard.
Firstsource to axe 500 jobs on Teesside
An outsourcing firm is to shed more than 500 call centre jobs in Thornaby and Middlesbrough.
Firstsource says the workers are currently employed to process Payment Protection Insurance claims for Barclaycard, but that demand for the service is falling and the operation is to be scaled down.
Around the half the jobs are permanent, with the other half one-year contracts.
The proposed job losses are subject to a 90 day consultation process.
"In the last year, we had been building up our staff numbers in the area of PPI claims handling in response to Barclaycard's additional requirements. This surge of PPI claims has reduced and as a result, we now need to scale down our staff numbers.

"There will be opportunities for some of those colleagues to be offered alternative work within Firstsource, and we are doing our utmost to minimise the impact on the colleagues whose roles are now at risk. For those colleagues whose roles will be redundant, we are offering a range of support such as outplacement advice and training."
– Firstsource statement
Back to top