Newburn flats demolition
The demolition has begun of Spencer Court in Newburn near Newcastle, the block of flats undermined by water from a flooded culvert.
Dunhelm Homes, the company overseeing the demolition of flats at Spencer Court, have announced that work will begin to assess the damage on the culvert underneath.
The flats at Spencer Court were demolished last week after flooding caused extreme damage to the building and the culvert underneath.
Investigations will now be carried out to assess any damage which has been caused to the culvert, and is expected to being tomorrow (November 1st).
The last remnants of the Spencer Court flats may have been removed, but the demolition company says that now the real work can begin.
Brian Manning believes that the priority is to get water moving again in the collapsed culvert that gave way during last month's heavy rainfall, and led to the flats having to be evacuated.
Advertisement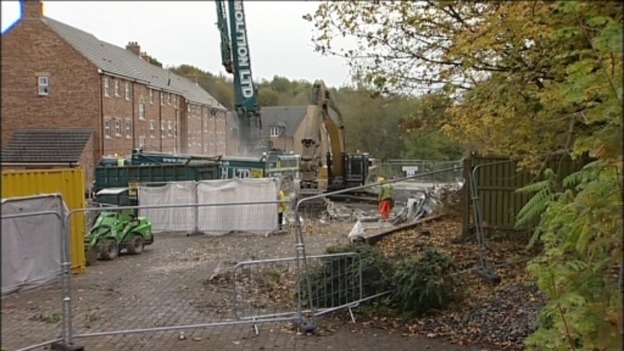 The last remnants of Spencer Court have been removed from the site in Newburn today (29th October).
The flats in Newcastle were left on the verge of collapse a few weeks ago after heavy rains caused a culvert to collapse, washing away the ground under the residential building.
Hundreds of residents then had to be evacuated from the flats.
Now that the building has gone the extent of the underground damage will be examined.
Work at Spencer Court in Newcastle started on Tuesday, with huge cranes tearing down the top of the building.
The top floors have now gone and work on the lower levels of the flats is taking place.
The work is expected to continue for up to two weeks.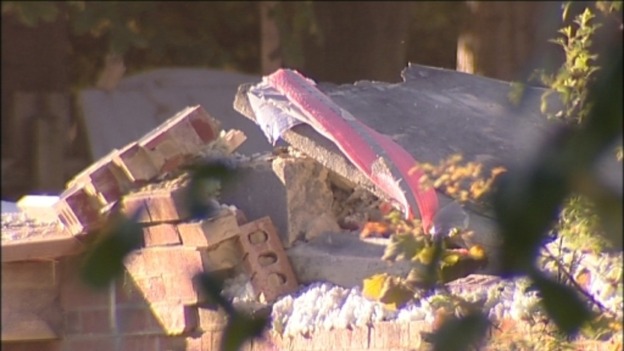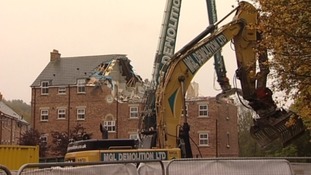 Former residents of a block of flats that was badly damaged by last month's floods have finally seen their homes demolished.
Read the full story
Demolition work has started at an apartment block in Newcastle that was damaged during last month's floods.
Spencer Court in Newburn was evacuated after a culvert collapsed and caused a landslide.
Mark Davison, from MGI Demolition, says the building will be taken down slowly over the next two weeks.
Advertisement
Demolition at the block of flats in Newburn near Newcastle which was undermined by a flooded culvert is now well underway.
Top floor of Spencer Court flats now largely demolished. Demolitionteams are trying to salvage what personal possessions they can as theybring the building down.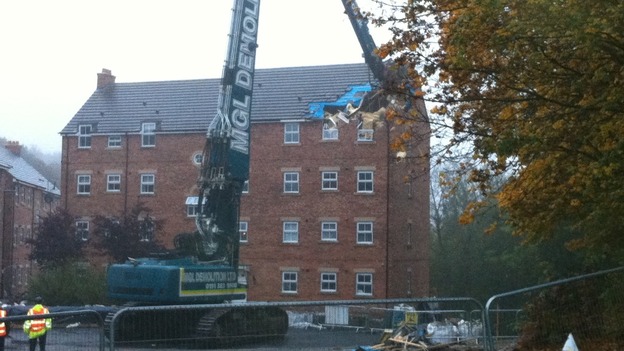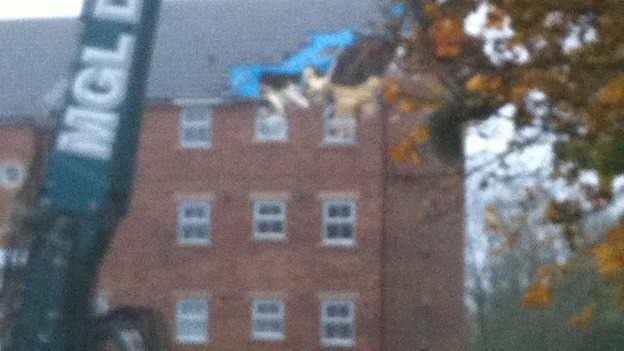 Demolition work begins on flats in Newburn badly damaged by flooding last month. A vehicle known as a 'grabber' started work at 8 am.
Back to top