Lord Adonis to discuss the North East's prospects
The chair of the North East economic review, Lord Andrew Adonis, is meeting with private and public organisations across the region to talk over concerns about the region's economic prospects.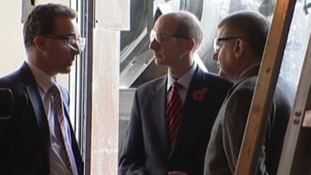 Advertisement
Lord Andrew Adonis is visiting both private and public sector organisations across the North East today as part of a six month review that is being carried out into the region's economic outlook.
As chair of the review, he is due to meet with senior representatives from a range of sectors, including the offshore and subsea engineering sector, food and drink organisations, and the finance sector.
Lord Adonis is expected to address any sector-specific concerns that these organisations may have, as well as talking about the future prospect for the North East in those developing sectors.
Back to top