Whitby homes to be demolished after floods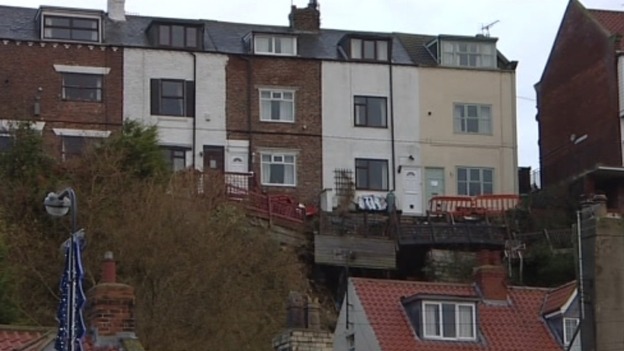 Several homes in North Yorkshire are due to be demolished today after recent flood damage.
Heavy rainfall caused a landslide in the front gardens of five cottages in Aelfleda Terrace, in Whitby. Engineers say the properties must now be bulldozed to make the area safe.