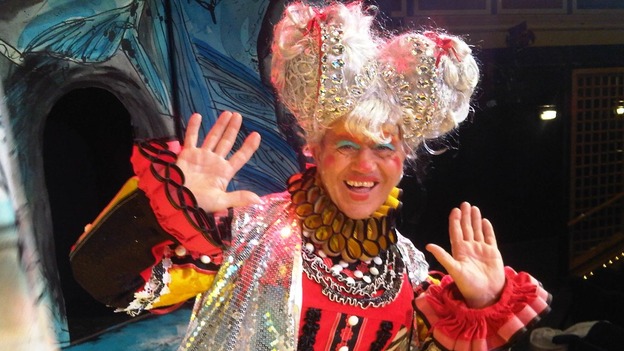 Bob Stott, South Shields' much-loved and well-known pantomime dame, is hanging up his bloomers after nearly forty years of treading the boards.
The panto legend is not just handing over the traditions to a younger generation though, as the theatre company's influence is set to spread to Sweden.
The Customs House in South Shields has forged a relationship with our swedish cousins after a visit to the icelandic nation to spread the panto message.
"While hanging up my brassiere and bloomers will be a sad occasion, I'm delighted to be taking part in this year's pantomime and handing over the tradition, not only to Ola and Mia, but hopefully to a whole nation of people - that will be a wonderful legacy."
Bob Stott, Customs House's Dame Dotty