York marathon for Jane
Yorkshire is to get its own marathon in memory of the late Jane Tomlinson CBE. The marathon is due to take place in October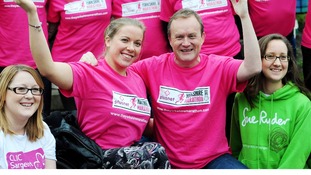 Celebrities joined Mike Tomlinson in York today to launch the Yorkshire Marathon in memory of his late wife, Jane Tomlinson CBE.
Read the full story
The widower of late charity fundraiser Jane Tomlinson CBE has said that a marathon dedicated to her legacy is a dream come true.
Plusnet Yorkshire Marathon, which has attracted more than 500 entries within two hours of its launch, may well be the biggest event of its kind in northern England.
The run, in York on October 20, is organised by Jane Tomlinson's For All Events.
For All Events was set up by the Tomlinson family as a legacy to the late fundraiser and campaigner who raised almost £2 million for charity by tackling a series of incredible challenges despite having terminal cancer.
Mr Tomlinson said that despite his wife's original fundraising target being just £5000 10 years ago, £4.5 million has now been raised for charity, adding: "This is just a dream."
"We started off with one run in 2007, the year Jane died.

Now we've got 4 10Ks, a half marathon, this marathon, 3 walking festivals in the Peak District, Lake District and the Yorkshire Dales, and a swim.

I'm hoping this will be the biggest marathon in the north of England and the way it's started today and the buzz and the atmosphere, it's well on the way to being that. It'll be a national event.

This is the iconic city of the north of England and, added to that, it's very flat.

If Jane was alive and she was well, she'd be here and running because this was her favourite place to run round."
– Mike Tomlinson
Advertisement
Calendar
Celebrities including cricket legend Dickie Bird, TV football pundit Chris Kamara and double Paralympic champion Hannah Cockroft have given their support to the Yorkshire marathon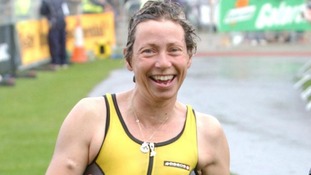 Yorkshire is to get its own marathon in memory of late charity fundraiser Jane Tomlinson CBE.
Read the full story
Calendar
A promotional video has been released to encourage as many people as possible to sign up to the new Yorkshire Marathon which is being held in memory of the late charity fundraiser, Jane Tomlinson CBE
A new North Yorkshire marathon is being launched in York in memory of the late charity fundraiser Jane Tomlinson CBE.
The fundraiser raised nearly two million pounds before she died of cancer in 2007.
The marathon will take place in October.
Advertisement
Back to top