More snow to fall across region
Forecasters are warning that the cold snap may go out with a bang tonight, with yet more snow and blizzard-like conditions.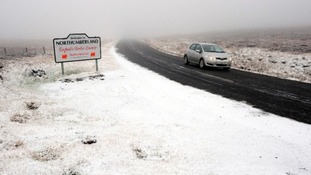 The following schools are closed across the region because of the adverse weather.
Read the full story
Road closures, power cuts and nearly three hundred schools shut - the cold weather took its toll today, with the region under a blanket of snow.
More than twenty centimetres of snow fell in some areas.
There were some cancellations at Newcastle Airport and delays on the East Coast Mainline, but the worst affected were the roads.
You can see the full report from Dan Ashby below.
Advertisement
Police are asking motorists to take care on the roads during rush hour.
There are difficult driving conditions in many places across the force, particularly in parts of Northumberland, and officers are continuing to monitor weather and traffic conditions.
Currently, the A68 north of Stagshaw roundabout to Carter Bar and the A696 from Belsay to the A68 are major routes affected by the weather but several smaller routes are also affected.
Access to and from Rothbury is still proving difficult and officers are out and about in the community to reassure people that all is being done to improve access.
Snow has fallen throughout this morning and into the afternoon, on top of already existing snow and ice, and there is forecast for further adverse weather to come.

This is causing some disruption across the force, particularly in areas of Northumberland, and we'd urge people to only travel if absolutely necessary.

For those leaving work or travelling home this afternoon, we'd advise

people to take extra care during this evening's rush hour.

We expect rush hour to be a little slower than usual due to the weather. problems.
– Chief Superintendent Gary Calvert, Northumbria Police
I'd like people to think in advance about their journey home and consider whether it might be appropriate to set off a little early to avoid any rush hour.

Before setting off for home, clear snow and ice from windows and headlights. Drivers should moderate their speed to match the conditions and be aware that stopping distances are longer on wet or icy roads and drivers should maintain a safe distance from other road users.

Motorists also need to keep a look out for pedestrians who may be walking on the road to avoid icy pavements.
– Chief Superintendent Gary Calvert, Northumbria Police
We will continue to monitor weather forecasts and conditions across the force and will have officers out and about on the roads and in our communities overnight. I would ask everyone to remain alert and drivewith care and consideration.
– Chief Superintendent Gary Calvert, Northumbria Police
The Army was called in to help when two buses got stuck in snow in Northumberland, leaving passengers stranded for hours.
Northumbria Police were called at just before nine o'clock this morning to the A696 near Otterburn where heavy snow falls have been reported.
Two buses with passengers on board had become stuck - and were stranded until the early afternoon.
Police, local authority workers and Army personnel from the nearby Otterburn barracks were called in to help.
"Officers and the local authority attended and during early afteroon were able to get the buses moving.

They have now carried on their journey without issue.

Police were supported by Army personnel from the barracks at Otterburn.

The buses were heated throughout and all passengers on the bus were safe and well."
– Spokeswoman for Northumbria Police
The adverse weather has continued to cause problems across the region.
Roads and schools have closed and driving conditions are dangerous in places.
You can watch the lunchtime update from our reporter Kathryn Samson below.
Advertisement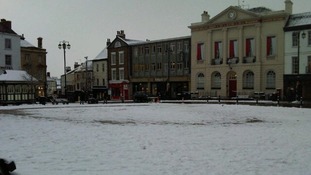 The following schools and colleges are closed across the region because of the bad weather:
Silver Tree Primary School
Shilbottle First School
St Paul's RC Voluntary Aided First School, Alnwick
St Paul's RC Voluntary Aided Middle School, Alwick
Alnwick Lindisfarne Middle School
Alnwick South First School
Duchess's Community High School
Acklington C of E Controlled First School
Richard Coates C of E Middle
St Michael's C of E First School
Berwick Upon Tweed Community High School
Choppington First School
Branton Community First School
Warkworth C of E First School
The Chairman of Durham County Council has announced that a forthcoming service of Thanksgiving and Olympics Special Service due to be held at Durham Cathedral will be postponed due to bad weather.
The bad weather forecast for the next few days has led the chairman to re-schedule the service to a time around the middle of March.
A revised date will be released at a later time.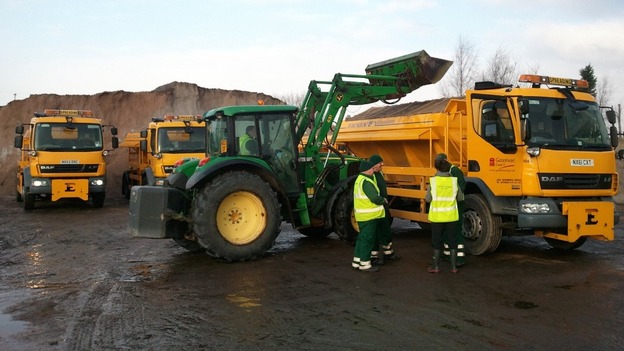 Gritters have been out on the roads this morning ahead of snowy weather forecast to take hold this afternoon.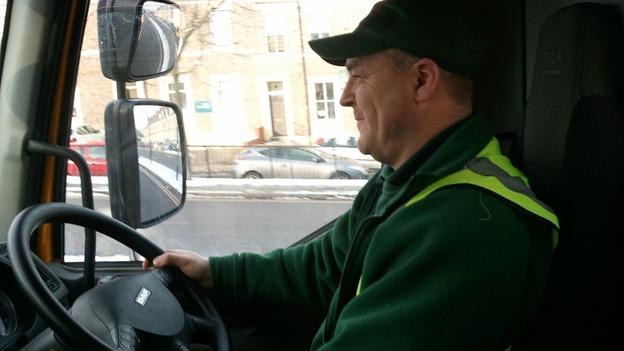 Load more updates
Back to top