Free school permission rejected
Stockton Borough Council has rejected planning permission for a new free school at Ingleby Barwick on Teesside.
Ingleby Manor free school received approval from the Department for Education last year - but it needs a purpose-built building, and planning permission for that has been rejected by councillors in Stockton.
You can watch the full report from Rachel Bullock below and see our guide to what free schools are and where else they are planned in the North East here.
Parents campaigning for a new free school in Ingleby Barwick on Teesside said they were "devastated" the application for planning permission had been turned down, because they "had hoped the council would see sense".
The school has been approved by the Department for Education and is due to open this year, but plans for a purpose-built building were rejected by councillors.
Unfortunately it is the result we expected. It is up to the landowner and the developers to appeal the decision - it was their application - but this is not the end of the journey for Ingleby Manor Foundation Trust.
– Spokesperson for Ingleby Manor free school
Advertisement
Stockton council have refused planning permission for a proposed free school in Ingleby Barwick.
More reaction to follow.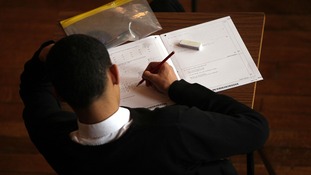 As one group planning a new free school in Ingleby Barwick fights for planning permission, we look at other local plans for free schools.
Read the full story
Councillors may not grant planning permission to a new free school and 350 new family homes in Ingleby Barwick. The school has the approval of the Department for Education and parents of 2,000 children have registered an interest.
However, the development may be rejected by Stockton Borough Council.
Back to top