New flight to Copenhagen
Businesses have welcomed to news that Newcastle International Airport now provides a direct service to Copenhagen.
Full report: New flight from Newcastle Airport to Copenhagen
by Richard Salkeld
New flight to Copenhagen will help business grow
Lee Carlin, General Manager of Grundfos Manufacturing in Sunderland says the new link from Newcastle Airport to Scandinavia will help his business develop in Europe.
Advertisement
New flight from Newcastle to Copenhagen is "a sign of economic recovery"
Professor John Wilson, Director of the Newcastle University Business School, told ITV News Tyne Tees the new air route between Newcastle and Copenhagen is a sign of economic recovery and a great opportunity for the business community in the region.
Airport says Copenhagen flight is "fantastic news"
Graeme Mason from Newcastle International Airport explains why the new Copenhagen flight will be good news for business and tourism in the North East of England.
Newcastle Airport welcomes new Copenhagen flight
Scandinavian Airlines has launched a new direct route from Newcastle International Airport to Copenhagen. The flight will operate each weekday between the two cities using a 50 seater aircraft.
Watch Richard Salkeld's report here on ITV News Online.
Scandinavian Airlines launch new Newcastle - Copenhagen flight
Christian Wild from Scandinavian Airlines tells ITV News why the airline has chosen to launch the route between Newcastle and Copenhagen.
Advertisement
First flight departs for Copenhagen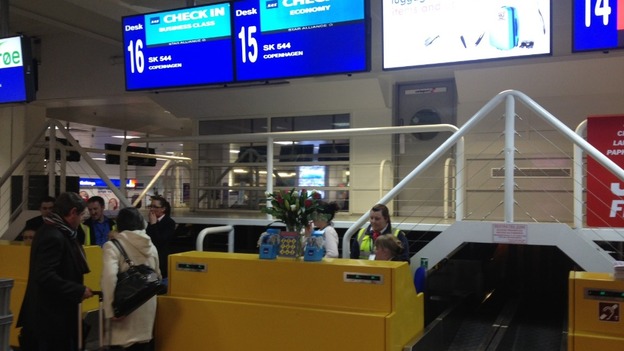 The check-in desks have opened for the first flight between Newcastle and Copenhagen.
SAS will operate the route 6 days a week between the two cities.
The first flight is scheduled to depart at 19:10.
Back to top