Final battle for Richard III
The fight to make York the final resting place of Richard the third continues.
There have been calls for calm in the ongoing row over the reburial of King Richard III - whose remains were discovered under a council car park in Leicester earlier this year.
With a campaign underway to return them to what many believe to be his rightful resting place in York Minster, North Yorkshire MPs today urged the Government to step in.
You can watch the full report from our Political Correspondent Ben Erlam below.
Central
MP for Leicester South, Jon Ashworth, has confidently stated that the remains of King Richard III will be buried in Leicester Cathedral, instead of York, where its MPs are campaigning to have him buried.
Jon Ashworth MP says he's pleased with today's outcome and welcomes York to 'come and visit' when the medieval king in reinterred.
Advertisement
Central
An MP from York has laid out the city's claim to the body of Richard III in Parliament today.
The monarch's remains are due to be reinterred at Leicester Cathedral, but campaigners in the former King's home of York, want him buried there.
Hugh Bayley MP for York Central, claims burying the king in York would reconcile the north and south of the country.
Calendar
A York MP has appealed for calm in the debate over where the remains of King Richard III should be buried after the Dean of York had to refer hate mail to the police.
Hugh Bayley MP says the Government needs to appoint an independent panel to rule on where the remains should be re-interred.
The debate appeared good-natured at first but, according to Mr Bayley, it has now taken a more sinister turn after the Dean of York, the Very Rev Vivienne Faull, until recently the Dean of Leicester, received such abusive letters she had to pass them to the police.
I received many letters and emails from members of the public about this, supporting burial in York.

Most are thoughtful and well argued and based on scientific facts but some are frankly inflammatory and talking yesterday to the Dean of York, some that she has received at the minster are so extreme that she has referred the correspondence to the police.

I would say to everybody: calm down. Let's all respect the memory of a former king of our country. Let's discuss where his remains should be put to rest in a dignified and sober way. We don't want to reignite the Wars of the Roses.
– Hugh Bayley MP, York Central

Nine of the monarch's descendants have called on the Government to return the remains of the king to York for a "formal and ceremonial" burial, while a petition calling for his remains to be transferred to the northern city has been signed by more than 23,000 people.

Mr Bayley said:
The decision should be taken on independent national advice and not delegated to archaeologists from Leicester who clearly support the Leicester cause. They would find it outrageous if the decision was delegated to people from York. We need the decision to be taken nationally, in the national interest by people who are independent of the vested interests of either York or Leicester.
– Hugh Bayley MP, York Central
Calendar
Hugh Bayley says some letters sent by public regarding Richard III have been "so extreme" they've been referred to the police.
Calendar
The final resting place of King Richard III should be decided by an independent committee, the MP for York Central has claimed.
The remains of the monarch were discovered in a car park in Leicester last year.
He is due be re-interred at Leicester Cathedral next year despite campaigns to bring him to York.
King Richard III did a lot for York and the North of England and during his life made arrangements to be buried here. He was not well treated in Leicester after his death and I think his soul would rest in peace back in York.

It is dreadful that some people are still fighting the War of the Roses. We should seek reconciliation, wherever Richard is reburied. I want the Government to set up an independent committee to decide how, where and when the reburial takes place, and to involve both cities and people from both North and South.
– Hugh Bayley MP (Labour, York Central)
Advertisement
The row over where to bury Richard the Third is to be debated in Parliament today.
The body of the former monarch was found underneath a car park in Leicestershire earlier this year.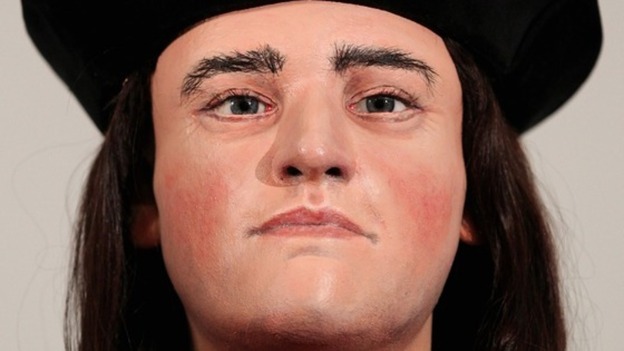 York Central MP Hugh Bayley would like a panel of church figures to decide where to bury the monarch, but not including anyone from York or Leicester with a vested interest.
North East MPs Hugh Bayley and Helen Goodman have raised the issue of King Richard III's reburial in the House of Commons.
York Central MP Hugh Bayley spoke of King Richard III's own wish to be buried at York, whilst Bishop Auckland MP Helen Goodman highlighted Barnard Castle's link to the monarch.
Calendar
The fight to make York the final resting place of Richard the third continues today. York Central MP Hugh Bayley will ask church leaders if they'll meet representatives from the city.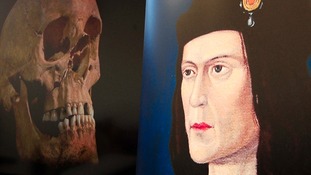 Descendants of King Richard III have demanded that his remains are reburied in York.
Read the full story
Load more updates
Back to top