Vintage shoes sell at auction
A collection of vintage shoes sold for £1100 at auction in Newcastle.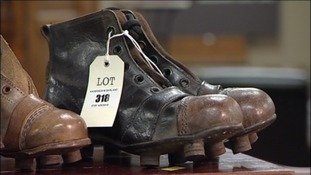 Leather football boots, handmade clogs, and worker's hobnail boots are among the pairs sold by a former shoe salesman from Amble.
Read the full story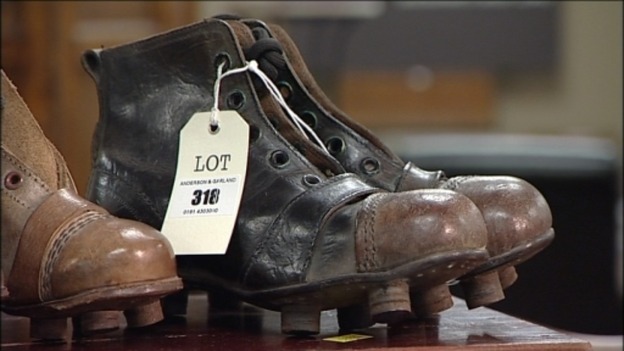 A collection of vintage shoes has sold for more than a thousand pounds at auction. The collection was gathered from shops around the country by a former travelling salesman from Amble in Northumberland.
The pairs sold as separate lots to one buyer at Anderson and Garland auction house in Newcastle.
Advertisement
Back to top