How will the Budget affect you?
Business Correspondent Ben Chapman gives his analysis on the 2013 Budget.
Helen Ford joined MPs from around the region to find out their political reaction to the Chancellor's plans.
You can watch the full video below.
Our Business Correspondent Ben Chapman has spent the day gauging reaction to the budget announcement and joined Pam and Ian in the studio to explain what it might mean for the region's businesses.
You can watch the full video of that below.
Advertisement
by Ben Chapman, Business Correspondent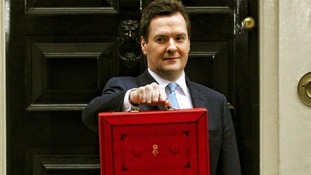 Business leaders have given George Osborne's Budget a cautious thumbs up, but it's still unclear how far the North East will benefit
Read the full story
Brian Manning, chief executive of the Esh Group in the North East and ITV Business Club member, has been speaking to ITV News about today's Budget announcement.
We asked him if the Chancellor's focus upon housing and more people buying homes was something that he had been waiting for.
North East Chamber of Commerce Chief Executive, James Ramsbotham, analyses the 'business friendly' budget. Changes to Corporation Tax, fuel duty and National Insurance show 'he has listened to businesses'.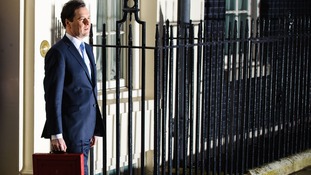 Steven Bruck, a partner at Blick Rothenberg Chartered Accountants, takes a look at the winners and losers of this year's Budget.
Read the full story
Advertisement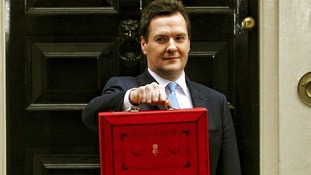 Osborne surprisingly had a fair amount of leeway in his Budget. But we have to set all this in the context of a very gloomy overall picture.
Read the full story
Hannah McNulty joined members of the ITV Business Club to find out their reaction as they watched the Chancellor announce his Budget.
You can watch her lunchtime report below.
by Ben Chapman, Business Correspondent
Small businesses will get £2,000 off the cost of their tax bill on people they employ, the Chancellor has announced.
He says it will help small firms who are thinking about taking new people on to go ahead and do it.
by Ben Chapman, Business Correspondent
The government will put up loans of 20% of the cost of a new house interest free, the Chancellor has announced. Buyers will only need to put up a 5% deposit.
The loan would help buyers get a mortgage, as long as they buy a newly built house.
It will not be restricted to first time buyers, a move that will be welcomed by estate agents. Yesterday, Janet Hopkinson from Sanderson Young, a member of our Business Club, told me she wanted some action to help people move up the property ladder.
The Chancellor says it will also help the construction industry by creating demand for more new houses.
Load more updates
Back to top