David Miliband steps down
South Shields Labour MP David Miliband is expected to announce his resignation from Parliament, to take up a job in New York.
Kevin Maguire, the associate editor of the Daily Mirror, broke the story of David Miliband's departure last night.
He is also from David Miliband's constituency in South Shields and spoke to Ian about last night's announcement.
The political world has expressed sadness that South Shields MP David Miliband is leaving British politics.
Mr Miliband is considered to be one of the Labour Party's biggest talents and lost the contest to become party leader to his brother Ed in 2010.
He will now leave South Shields for New York to be president of the relief charity, The International Rescue Committee.
There is flash photography in this report from Rachel Bullock, which you can watch below.
Advertisement
How would the people of David Milliband's constituency react to news of his departure?
The MP has faced a tough juggling act, sorting out local problems whilst also having such a big national profile.
Many people in South Shields say that they are sorry to see him go, but thoughts are already turning to his successor, as Derek Proud reports.
You can watch his full report below.
National
Sunderland football club has said David Miliband will continue as vice chairman and non-executive director, despite quitting as a Labour MP for South Shields:
National
Labour leader Ed Miliband has said British politics will be a "poorer place" following his brother David's decision to step down as an MP.
The former foreign secretary, and the elder of the Miliband brothers, announced this morning that he will be moving to New York to become head of a US-based charity.
ITV News political correspondent Alex Forrest reports:
David Miliband became MP for South Shields 12 years ago and has worked closely with the local council and the Customs House during his time there.
We asked people from the town what they made of his departure from politics and from the North East.
Advertisement
David Miliband is standing down as the Labour MP for South Shields.
The former Foreign Secretary has been on the back benches since he lost the race for the party's leadership to his brother Ed.
Mr Miliband has confirmed that he has accepted the job as head of an International Rescue Charity in New York.
He will however continue his non-executive role with Sunderland Football Club.
The 47-year-old has been the MP for South Shields since 2001.
David Miliband has announced that he is to step down as Labour MP for South Shields.
The former Foreign Secretary joined the Board of Sunderland AFC in 2011 as vice chairman and non-executive director, and the club have announced that he will continue in his role at Sunderland AFC.
"David's knowledge and experience has been a tremendous benefit to Sunderland AFC.

"Naturally we are delighted that he is to continue in his role at the club and we also wish him every success with this new chapter of his life."
– Margaret Byrne, Sunderland AFC's chief executive
National
David Miliband told ITV News "I am leaving politics" as he steps down as an MP to take on a charity role based in New York.
He admitted life had been tough since losing the leadership election to his brother Ed.
Political Editor Tom Bradby began by asking him whether the move means an end to his political career:
Read more: The 'nearly man' of British politics steps off stage
National
David Miliband has published his letter of resignation on his website. In it he says that following the leadership election - in which he lost out to brother Ed - he said he took a role on the "frontline" in order to give his brother space and the ability to lead "without distraction".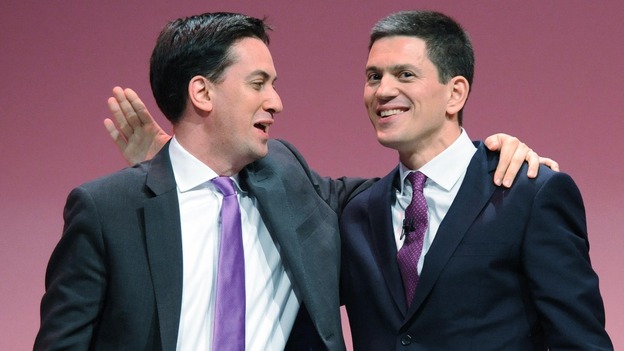 He said: "As you know, I see every day the damage this shocking government is doing to our country, and passionately want to see Labour back in power.
"After the leadership election, I felt I could be most helpful to the party on the front line, in South Shields and around the country, rather than on the front bench in Parliament.
"I felt this gave Ed the space and at the same time the support he needed to lead the party without distraction. He has done so with real success, leading a united team that has taken the fight to the Tories.
"I am very pleased and proud that our shared goal of making this a one-term government is achievable."
Load more updates
Back to top