David Miliband steps down
South Shields Labour MP David Miliband is expected to announce his resignation from Parliament, to take up a job in New York.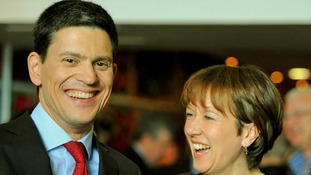 David Miliband will resign as an MP to take up a job in America, a move which is set to be announced today.
Read the full story
National
Ed Miliband has said the "door was open" for his brother David to return to front line politics but he has taken the decision to take on a new role based in New York. The Labour leader said his brother will be "serving the world" with his new charity position:
Advertisement
National
The former Foreign Secretary David Miliband has told ITV News: "I am leaving politics."
He told political editor Tom Bradby it is "not fair for me to spend my time looking backwards and inwards" about losing the Labour leadership election to his brother Ed.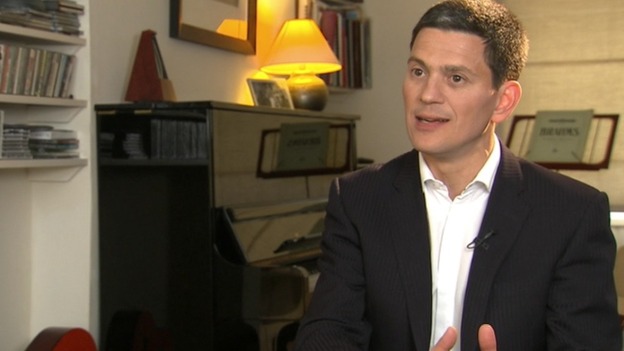 He denied any falling out with his brother: "We fought a leadership election but we don't fight each other, Ed and I. That's not the Miliband way."
But he admitted: "Is it tough? Of course it's tough."
He said he "kept him [Ed] informed" about his new role.
Read more: The 'nearly man' of British politics steps off stage
National
Labour MP David Miliband has stepped down as MP to become the president and CEO of the International Rescue Committee in New York. He has tweeted his letter of resignation to Alan Donnelly, chair of the South Shields Constituency Labour Party:
Former Prime Minister Tony Blair says David Miliband will be a huge loss to UK politics
"I congratulate David on his appointment to a major international position. It shows the huge regard in which David is held worldwide. I'm sure he will do a great job. He is obviously a massive loss to UK politics. He was the head of my policy unit and then a truly distinguished Minister in the Government and remains one of the most capable progressive thinkers and leaders globally. I hope and believe this is time out not time over.
– Tony Blair
Sad that @dmiliband is resigning as MP for South Shields but understand his strong personal motivation to lead International Rescue
Advertisement
North East figures have reacted on Twitter to the news that David Miliband is stepping down as South Shields MP.
Vera Baird is the Police and Crime Commissioner for Northumbria and a former Labour MP.
Best of luck to @dmiliband, Louise and the boys for the future. David's been a strong voice for North East.
Ray Spencer is the Chief Executive of the Customs House, in South Shields.
I'll miss the excitement of having a leading international politician representing the town. He certainly raised our profile #whonext
South Shields MP David Miliband is standing down, reports the Daily Mirror.
Load more updates
Back to top