Di Canio row continues
The row over Paolo Di Canio being appointed as the new Sunderland manager continued today because of his links with the Italian Fascist movement.
National
Sunderland's new manager Paolo Di Canio is believed to have attended the funeral of an Italian fascist linked to a terrorist bombing that killed 85 people.
Pictures appear to show the Italian paying his respects three years ago to Paolo Signorelli, who was jailed for eight years after the Bologna train station attack in 1980.
Signorelli was later acquitted on appeal due to insufficient evidence but was found guilty of being part of an "armed band" and a "subversion against democracy", The Sun reports.
He had been a member of the Italian Socialist Movement which emerged after the collapse of Benito Mussolini's Fascist party.
Di Canio released a statement today saying he is "not a racist" and does "not support the fascist ideology."
Read: Paolo Di Canio - when sport and politics collide
Watch: Di Canio dodges ITV News' question on fascist beliefs
National
Some Sunderland fans have said they support Paolo Di Canio's appointment, but cautioned that he must keep his political views to himself.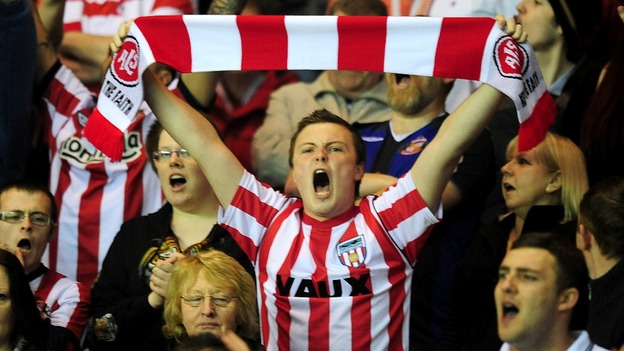 One season ticket holder, Stan Simpson, said some fans would be "wary" about the Italian's appointment but that he respected David Miliband for sticking to his principles.
"I understand Mr Miliband's decision but there is no way we, as fans, would entertain any fascism in our club. As long as he doesn't express any political opinions I can cope with it."
Janet Rowan, another fan, said she thought Di Canio was "very passionate" about the game but said extremist politics "isn't something we want in football".
She added: "I respect David Miliband's views but as fans we have got to support Di Canio."
Advertisement
National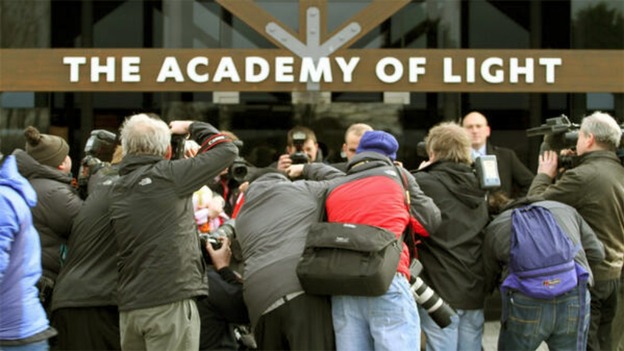 National
by Natalie Pirks - ITV News Sports Correspondent
Durham Miners tell me they are a "lot happier now the club have stopped dithering" over the Paolo Di Canio fascism issue and said someone from Sunderland will visit them tomorrow.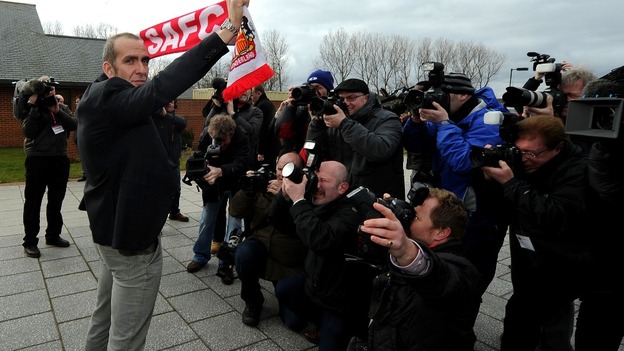 They said their banner, which they had demanded to be removed from the Stadium of Light, can stay put.
The club's links to the coal pits goes back to 1936 when the local miners' association sent men to fight against fascists in the Spanish civil war.
Read: Paolo Di Canio - when sport and politics collide.
Read: Paolo Di Canio says he does 'not support the ideology of fascism'.
Sunderland manager Paolo Di Canio has released a statement saying that he has been "deeply hurt by the attacks on the football club."
"This is a historic, proud and ethical club and to read and hear some of the vicious and personal accusations is painful. I am an honest man, my values and principles come from my family and my upbringing.

"I feel that I should not have to continually justify myself to people who do not understand this, however I will say one thing only - I am not the man that some people like to portray.

"I am not political, I do not affiliate myself to any organisation, I am not a racist and I do not support the ideology of fascism. I respect everyone."
– Paolo Di Canio - Sunderland Manager
The Sun has published a photo of new Sunderland manager Paolo Di Canio allegedly at the funeral of an Italian fascist.
The Italian football star reportedly attended the service for extremest Paolo Signorelli in Rome three years ago.
Signorelli had spent eight years in prison after being linked to a terrorist bomb attack which killed 85 people in 1980.
Yesterday, Di Canio refused to answer ITV News' question on whether he is a fascist and blasted the controversy surrounding his appointment as "ridiculous and pathetic".
Advertisement
Watch Sunderland players training with their new manager Paolo Di Canio: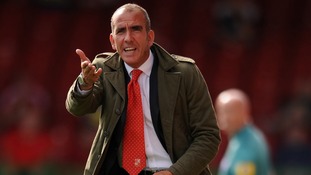 Yesterday's press conference at Sunderland's Academy of Light training base was illuminating in every way but one.
Read the full story
National
The Nelson Mandela Centre of Memory, which has a partnership with Sunderland AFC, has released a statement reaffirming its relationship with the club in light of Paolo Di Canio's appointment. The statement reads:
The Nelson Mandela Centre of Memory and the management of Sunderland Football Club met in England on Monday to discuss the public debates around Sunderland's new coach. Mr Di Canio participated in the meeting ...

At the heart of the partnership is a commitment to our Founder's values with a special focus on human rights and anti racism.

At the meeting on Monday Sunderland reaffirmed its commitment to these values and the ethos of the partnership.

It must be stressed that the Centre's relationship is with the club, not with any individual in the club.
– spokesman, Nelson Mandela Centre of Memory

The organisation, which promotes the legacy of Nelson Mandela, formed a partnership with Sunderland last month.

The club has organised several fundraising events for its benefit, and plans to "utilise" its knowledge to "support football's quest to eradicate racism".
Paolo Di Canio insisted he was focussing on football rather than politics as he faced the media following his appointment as Sunderland boss.
He refused to answer questions about whether or not he is a fascist, as scrutiny over his political views continues.
Load more updates
Back to top