Di Canio row continues
The row over Paolo Di Canio being appointed as the new Sunderland manager continued today because of his links with the Italian Fascist movement.
Paolo Di Canio faced tough questions about his political views as he faced the media for the first time since taking over as Sunderland boss.
In a stormy news conference the 44-year-old Italian was asked on several occasions if he was a fascist but did not respond.
He told reporters: "We are in a football club and not in the House of Parliament. I'm not a political person, I will talk about only football."
Advertisement
National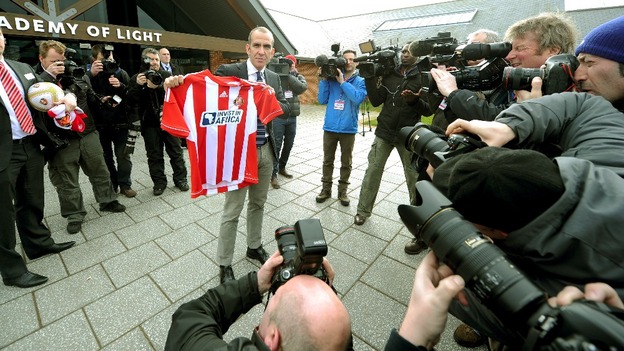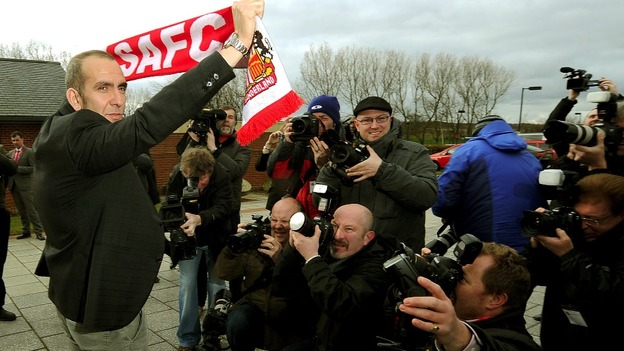 National
Sunderland fans have had a mixed reaction to Paolo Di Canio's appointment as head coach. Some, like Rob Johnson, said they would boycott the club while he remains in post:
Words can hardly express how sickened and ashamed I am by the appointment of Paolo Di Canio as our new manager.

Lest we forget, during WW2 267 people were killed and over 1000 wounded in Sunderland by Nazi bombers.
– Rob Johnson
For the first time in nearly 40 years, I find myself questioning whether I can continue to support our great club in the way I have done over the years.

I am sickened by our appointment of Paolo Di Canio.
– Richard Parker

Others felt Di Canio should be believed when he said his words had been twisted, and urged fellow fans to judge him by his results on the pitch:
Let Paolo Di Canio do his job of turning round a sinking ship and judge him on his ability to motivate the team and avoid relegation.
– Terry Reilly
"I don't have to answer that question any more. I am not a politician. I have not had a problem with anyone in 45 years.
"In the past people can pick the words. I don't give people the chance to offend my parents."
"When I received a phone call from Mr Short I thought it was a joke. I was very surprised.

"You always call me the mad Italian but I would bet everything I have on Sunderland staying up.

"I could bet a lot of money and become a rich man."
– Paolo Di Canio
Advertisement
"You need fresh energy for the team. Not just the one hour for the training session.I saw good quality in Sunderland and a real potential.

"I'm sure I can give them a few things that will help them stay up."
– Paolo Di Canio
Paulo Di Canio will hold his first press conference as Head Coach of Sunderland football club later this morning. He replaces Martin O'Neill who was sacked at the weekend.
Di Canio's political views have caused a stir with fans and also with David Milliband, who resigned as the club's Vice Chairman.
New Sunderland manager Paolo Di Canio has issued a statement following the controversy surrounding his appointment.
"I don't have a problem with anyone. I haven't had a problem in the past and I don't know why I have to keep repeating my story, to be defending myself on something that doesn't belong to me every time I change clubs. Talk about racism? That is absolutely stupid, stupid and ridiculous. The people who know me can change that idea quickly. When I was in England my best friends were Trevor Sinclair and Chris Powell, the Charlton manager – they can tell you everything about my character.
"I don't want to talk about politics because it's not my area. We are not in the Houses of Parliament, we are in a football club. I want to talk about sport. I want to talk about football, my players, the Board and the fans. My first priority is my family and my daughters, that's obvious, and secondly to have the responsibility for thousands of people. This is my priority and I want to be focused on this aspect. I don't want to talk any more about politics – I am not a politics person."
– Paolo Di Canio, Sunderland Head Coach
Sunderland AFC is a traditional football club, with a rich and proud history. It has a strong ethos and ethics and that has not changed in any shape or form.

Anyone who has met Paolo and spoken with him personally, as we did in depth before making this appointment, will know that he is an honest man, a man of principle and a driven, determined and passionate individual. To accuse him now, of being a racist or having fascist sympathies, is insulting not only to him but to the integrity of this football club.
– Margaret Byrne, Sunderland CEO
Load more updates
Back to top