Disorder at Tyne-Wear derby
Football fans clashed with police after Sunderland's 3-0 win over Newcastle United in Sunday's Tyne-Wear derby
Northumbria Police have released more CCTV pictures of people they want to speak to in relation to the violence in Newcastle after the Tyne-Wear derby.
"I'd like to thank the public again for their continued help in providing information to us about those involved in the disturbance last Sunday."I'd also like to reiterate that anyone involved in football-related disorder are very much in the minority, and damage the reputation of true football fans and the people of Newcastle."
– Newcastle Area Commander Chief Superintendent Gary Calvert

18 people have been arrested on suspicion of violent disorder since last Monday, this brings the total number of derby related arrests to 47. Police are urging anyone who recognises someone in the photos to contact them on 101.
Newcastle United say that the club is embarrassed and appalled by fans involved in disorder after the defeat to Sunderland.
Tempers flared and three police officers were injured.
More than 30 people have been arrested.
You can watch the full report from Lucy Taylor below.
Advertisement
National
A 45-year-old man, arrested on suspicion of violent disorder by Northumbria Police, following an incident involving a police horse, has been released on police bail.
Two further men - aged 41 and 18 - and a youth aged 15 - who were also arrested on suspicion of violent disorder by British Transport Police have also been bailed, pending further inquiries.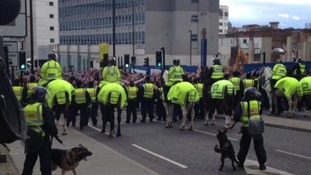 Police have released a breakdown of those arrested before, during and after Sunday's derby match as they continue to appeal for information.
Read the full story
Police are appealing to members of the public to get in touch with any information or footage that might help their investigation into the disorder by football fans after this Sunday's derby match.
Chief Superintendent Steve Neill spoke to ITV News about the need to bring the fans involved in the violence to justice.
Newcastle United says it is "embarrassed and appalled" by a minority of its "so-called fans", who were involved in disorder after the Tyne-Wear derby last night.
Rocks, bottles and firecrackers were thrown at police after the Magpies lost 3-0 to Sunderland - and one man apparently tried to attack a police horse.
You can watch Lucy Taylor's full report below.
Advertisement
National
Inspector Trevor Thackray, of West Yorkshire Police's mounted section, said police horse Bud was having a day off after being punched during troubled that followed yesterday's Tyne-Wear derby.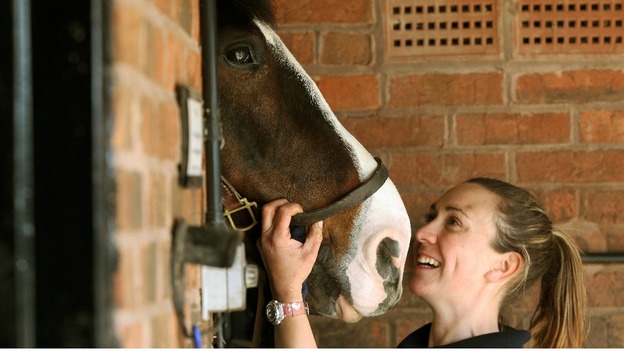 "We are pleased to say that Bud is totally fine and resting up after Sunday's eventful operation in Newcastle," he said.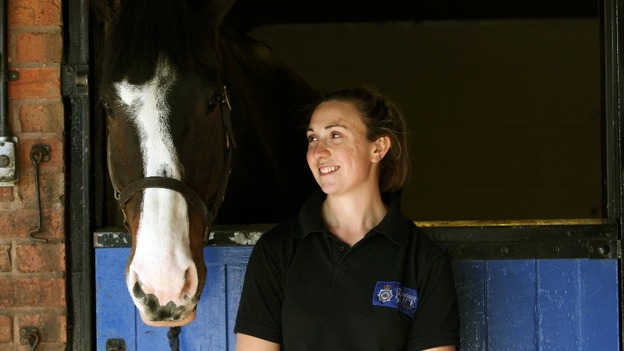 "Our police horses are used to dealing with all types of disorder so, while the images on the news may have looked shocking, Bud wasn't hurt and his regular training ensures that he his acclimatised to this type of situation.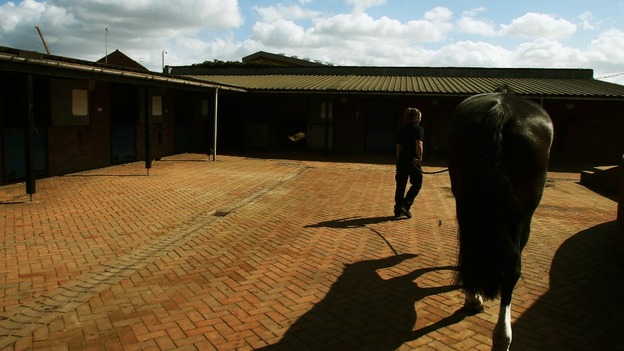 "The West Yorkshire Police mounted section is a well-regarded unit and our horses and officers are hugely experienced, so Bud will be back on the streets the next time duty calls."
Three British Transport Police officers were injured in disorder at Newcastle Central Station after the derby match between Newcastle United and Sunderland yesterday.
A female officer was taken to hospital after a brick was thrown at her shoulder
A male officers was left with a black eye after he was elbowed in the face
A male sergeant received facial and leg injuries when he was struck by a thrown ballast
The force made four arrests in addition to 29 made by Northumbria Police, for offences including violent disorder and being drunk and disorderly.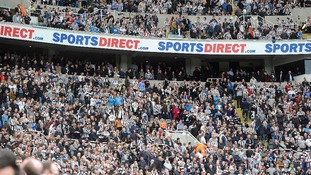 Newcastle United have released a statement saying they are "embarrassed and appalled" by the behaviour of fans who clashed with police.
Read the full story
Calendar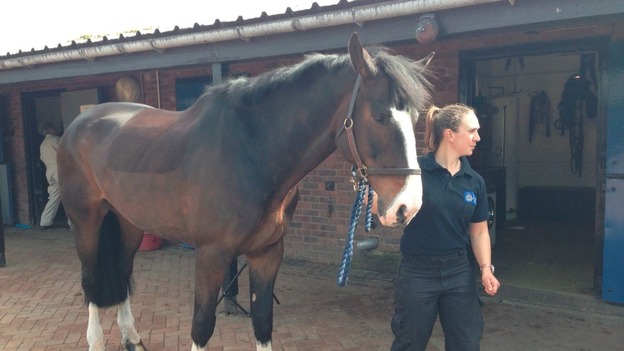 Load more updates
Back to top