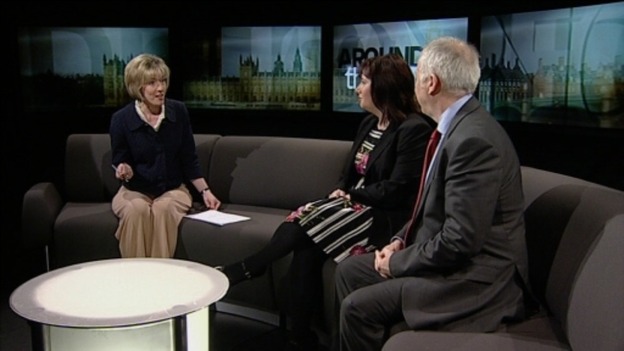 The North East's newest MP Emma Lewell-Buck describes her first few days at Westminster, in tonight's edition of Around The House.
As the Member of Parliament for South Shields, she is stepping into the role previously filled by David Miliband.
She is joined in the studio by the Middlesbrough MP Andy McDonald, who was elected six months ago. Both MPs talk about their aims and experiences with Helen Ford.
Also, we question the Hexham MP Guy Opperman about prison reform.
Plus, we consider the future of our region in Europe with a panel of MPs: Redcar's Ian Swales, North West Durham's Pat Glass and the Carlisle representative John Stevenson.
Join Helen and guests at 11:35pm tonight