UK may allow 3 parent babies
Developments at Newcastle University could lead to Britain becoming the first country in the world to allow babies to be born with three genetic parents to help stamp out serious diseases.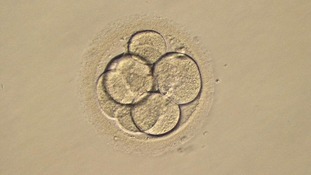 Britain may become the first country in the world to allow babies to be born with three genetic parents to help stamp out serious diseases.
Read the full story
National
Paul Tully from the Society for the Protection of Unborn Children said the "three parent" IVF technique is a "step" towards designer babies.
Mr Tully told ITV News: "It is a change that can be passed on to future generations, and we are manipulating the genes of a child.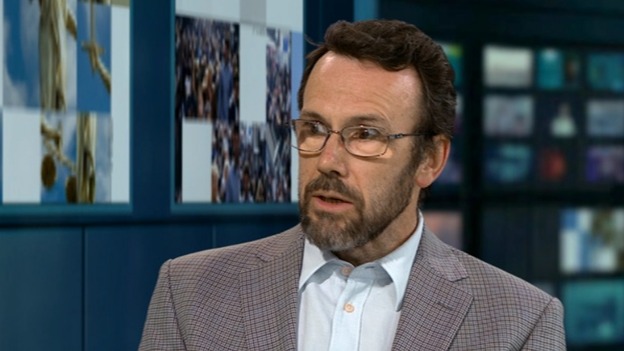 "We're concerned that we are replacing what we know to be defective DNA in the embryos that we don't like with what we think is good DNA - but we can't be sure.
"Putting the money into this kind of research is denying funding to research which is needed and ongoing to help people with mitochondrial diseases and other diseases in other ways.
"We've seen the same thing before with stem cell research, we've seen it with IVF - promises that using embryos will lead to advances but come to nothing.
Advertisement
National
Dr David King, director of Human Genetics Alert, told ITV News the "three parent" IVF technique crosses a "crucial ethical line":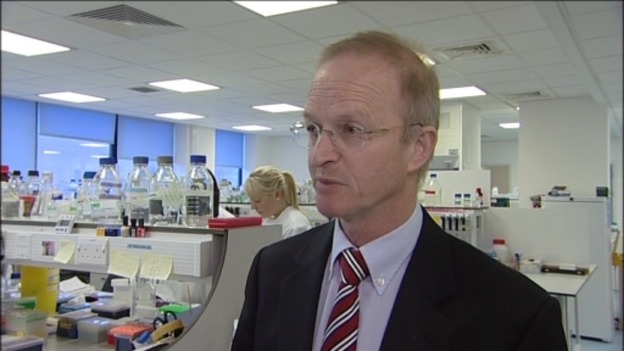 I am delighted that the Government is moving forward with publishing draft regulations this year and a final version for debate in Parliament next year.

"This is excellent news for families with mitochondrial disease. This will give women who carry these diseased genes more reproductive choice and the opportunity to have children free of mitochondrial disease. I am very grateful to all those who have supported this work.
– Professor Doug Turnbull, Director, Wellcome Trust Centre for Mitochondrial Research, University of Newcastle
National
Britain could become the first country in the world to allow babies to be born with three genetic parents to help stamp out serious diseases.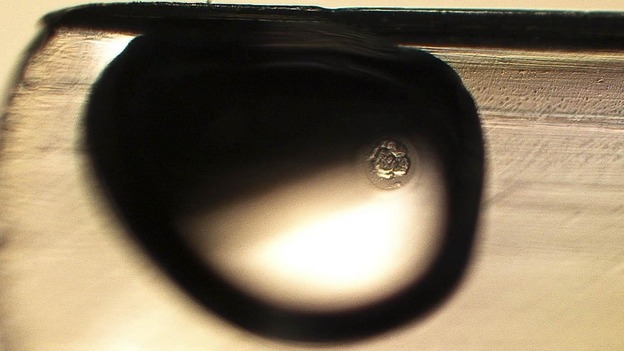 If MPs agree that the controversial technique is ethically acceptable the first babies could be born by the end of next year.
Some critics believe the move would mark a slippery slope leading to "designer babies". It's predicted that between five and 10 "three parent" babies could be born each year.
Advertisement
National
If the new technique gets the go-ahead only a tiny amount of DNA in a cell will be changed
The part that determines individual characteristics such as facial features and eye colour, will remain intact
But the defective DNA will be replaced by a healthy version supplied by a female donor, making them the third genetic parent
National
The aim of this form of IVF is to stamp out serious diseases which can be passed from a mother to her children. Around one in 200 babies are born each year in the UK with a defect in the way cells are supplied with energy.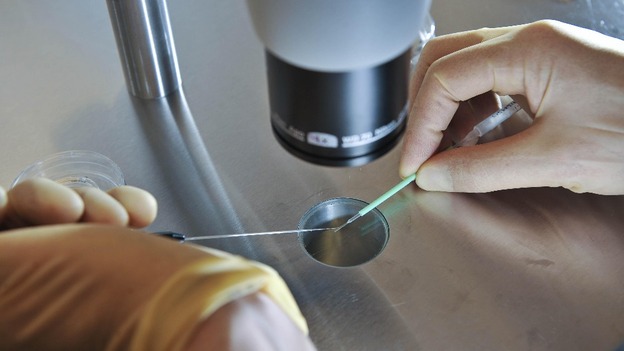 One in 6,500 babies can suffer potentially life-threatening diseases including a form of muscular dystrophy and conditions leading to hearing and vision loss, heart, lung and liver problems, and bowel disorders. An estimated 12,000 people in the UK live with the diseases.
National
The Chief Medical Officer for England, Professor Dame Sally Davies, explains that the 'three parent' technique does not tamper with the nucleus. It simply moves it into a cell which has healthy 'battery packs', known as mitochondria, which power the nucleus properly and eradicate serious disease.
National
Some groups say the proposals for three parent babies are causing worldwide concern:
These techniques are unnecessary and unsafe and were in fact rejected by the majority of consultation responses.

It is a disaster that the decision to cross the line that will eventually lead to a eugenic designer baby market should be taken on the basis of an utterly biased and inadequate consultation.

Such a decision of major historical significance requires a much more extensive public debate with a much clearer outcome.

We therefore call upon the Secretary of State for Health not to legalise the techniques until a major national debate has taken place and the outcome is much clearer.
– Josephine Quintavalle, from the group Comment on Reproductive Ethics
Load more updates
Back to top