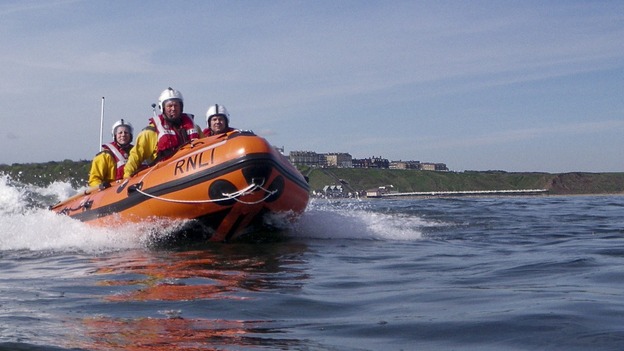 Lifeboat crews are warning against the dangers of inflatables and toy dinghys after they were called out to two rescues over the weekend.
RNLI lifeboats from Redcar were called to the mouth of the River Tees on Saturday after a child was blown out to sea in a toy dinghy.
In an earlier incident, two men and two teenage boys also had to be rescued in Redcar after their jet ski capsized while towing an inflatable ring.
Dave Cocks from Redcar RNLI said:
'We were able to right the personal water craft (jet ski) and fortunately its engine started so one of the men drove that back to the beach and the rest of the party were taken back by the lifeboat.'
Later, the coastguard received an emergency call about a child being blown out to sea at South Gare. Both lifeboats were launched at 5.45pm.
The child was actually rescued by a member of the public.
Dave Cocks from Redcar RNLI said:
'The RNLI always advises against using toy inflatables in the sea, especially when the wind is offshore.
'If you are going to use one, always make sure you have a long, strong rope attached to it to prevent the inflatable being carried out to sea.