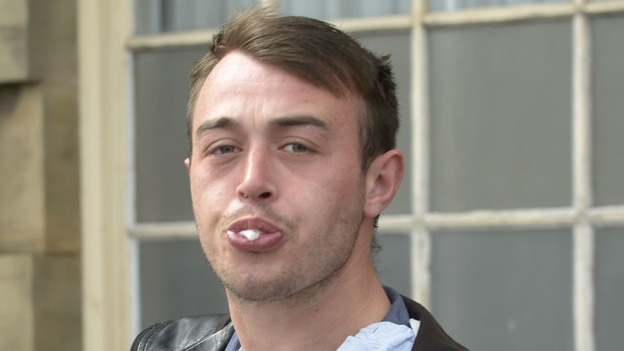 Sunderland fan Liam Jones was given an 18-month conditional discharge after admitting causing racially aggravated harassment while watching Sunderland lose to West Brom.
Jones, 22, from East Vines in Hendon, was pictured making a monkey gesture toward striker Romelu Lukaku in November.
He said he was doing a "chicken dance" and pleaded not guilty to the charge, but at a hearing last week Jones entered a guilty plea. He was handed a three-year football banning order and an 18-month conditional discharge.