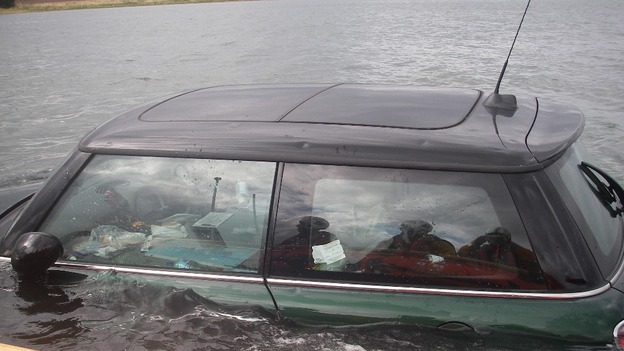 The RLNI say it is "unbelievable" that people are still getting stuck during high tide on Holy Island Causeway despite new electronic signs telling them when it is safe to cross.
Crews were called out to reports that three people were trapped in a partially submerged car on the crossing on Wednesday, 21 August.
However, it turned out that the car had already been abandoned and the owners were safely back at their hotel.
The electronic signs had been fitted to help stop people becoming trapped by rising water on the causeway.