Wonga profits up by 36%
Payday lender, and Newcastle United sponsor, Wonga has reported surging profits of 36% to £62.5 million as its number of customers swelled to more than one million.
National
Citizens Advice's chief executive Gillian Guy said payday lenders must focus on customer welfare, not profits, after Wonga released strong figures today.
Payday lenders' profits come directly from the pockets of consumers, many of whom turn to them out of desperation rather than choice.

The payday loans industry must focus on boosting customer welfare, rather than boosting profits at the expense of hard-pressed householders who struggle to pay back unaffordable loans.
Our evidence shows persistent, deep-rooted problems with the way payday lenders treat their customers, so we want to see lenders' focus shift from increasing profits even further to looking at how they can tackle their customers' complaints and become more responsible lenders.

Consumers are already bombarded with glossy payday loan adverts which mask the misery of a life in debt. We want people to fight back and report irresponsible and misleading adverts as well as fighting irresponsible lenders.
– Gillian Guy, Chief Executive of national charity Citizens Advice

Read: Wonga boss claims company 'isn't about people on breadlines'
National
The Church of England said it was "committed to exploring" a credit union scheme but warned it would not be in place until 2014 at the earliest.
The Archbishop of Canterbury said he wanted to compete Wonga out of business by developing the Church's own credit business.
The Church of England is committed to exploring the potential of credit unions.

As part of that process we are supporting the dedicated group of church members who are working with the Church of Scotland towards establishing the Churches Mutual Credit Union.

The process is necessarily detailed and it is unlikely to be established before Autumn 2014 at the earliest but this is one of many initiatives at a local and national level which shows the Church responding to need in a time of austerity.
– A Church of England spokesperson

Read: Wonga boss claims company 'isn't about people on breadlines'
Advertisement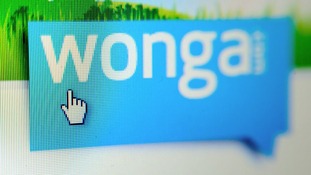 Wonga's boss has been defending the company after it came under attack in recent months, including from the Archbishop of Canterbury.
Read the full story
National
Payday lender Wonga has reported surging profits as its number of customers swelled to more than one million.
Profits after tax rose 36% to £62.5 million during 2012 - the equivalent of more than £1 million a week.
Revenues surged 67% to £309.3 million.
The controversial online lender lent £1.2 billion in the year, a rise of 68%.
Read: Wonga boss claims company 'isn't about people on breadlines'
Back to top