North Yorkshire teachers strike
More than 100 schools in North Yorkshire closed or were operating with reduced staff, as teachers walked out in protest at industry changes. The strike came two weeks ahead of similar action in the North East.
National
England's two biggest teaching unions NASUWT and the National Union of Teachers, who organised today's strike, have called for "a change in the government's attitude to education".
The overwhelming majority of teachers in four regions will be on strike today.

Strike action is a last resort, teachers have been left with no choice but to demonstrate their anger and frustration in the face of their genuine concerns being dismissed and trivialised.
– Chris Keates, NASUWT General Secretary
No teacher takes strike action lightly but the intransigence of this Education Sectary has left teachers with no choice.

We cannot stand by and watch our profession be systematically attacked and undermined. There needs to be a change in the Government's attitude to teachers and education.
– Christine Blower, NUT general secretary
National
Michael Gove is "dismissing" the concerns of teachers "as if we were children", one school staff member has told Daybreak.
The education secretary's controversial reforms include performance related pay, which one teacher said "is not really fair" as it is based on the results pupils obtain, not what teachers do in the classroom.
Advertisement
National
A Department for Education spokeswoman said thousands of teachers striking today was "disappointing" and their actions would "hold back children's education".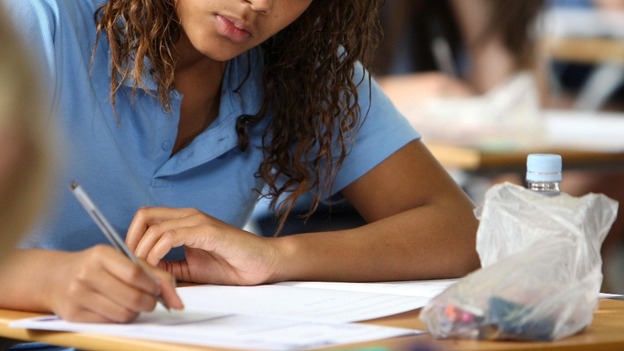 She said: "It is disappointing that the NUT and NASUWT are striking over the Government's measures to allow heads to pay good teachers more."
"All strikes will do is disrupt parents' lives, hold back children's education and damage the reputation of the profession," the spokeswoman added.
Read: Unions call for 'attitude change' from government on teaching
The first regional walkout took place in the North West on June 27, and further strikes are expected to take place on October 17 in the North East, South East, South West and London.
Plans for a national one-day walkout before Christmas have also been announced by the two unions.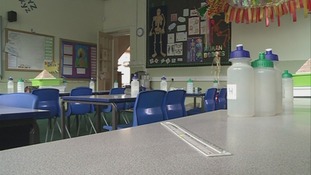 Hundreds of schools are to close tomorrow as teachers strike in a long running row over over pay, pensions and workload.
Read the full story
Calendar
Darren Clegg says: "Good luck to the teachers. The only issue I have is why parents are 'fined' to take their children out of school, but its ok for schools to close classrooms as they decide."
Tracy Carr contacted Calendar to say: "Can you imagine if all the nurses walked out over pay and pensions?! And in my humble option they are the ones who should receive the highest pay and pension out of any of the public working sectors!"
And James Rookes said: "Schools and government moan about children been in school is important. Funny that I have to kids of school and there education will suffer is they keep striking so who is thinking of the kids now ?????"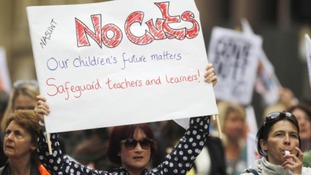 Thousands of teachers are taking part on a one-day strike today in a continued row over pay, pensions and working conditions.
Read the full story
Advertisement
More than 100 schools in the region will be closed or operating with reduced staff today, October 1, as teachers walk out in protest at industry changes.
The action in North Yorkshire comes two weeks ahead of similar action in the North East.
For more information on the schools that are affected click here or here.
Back to top