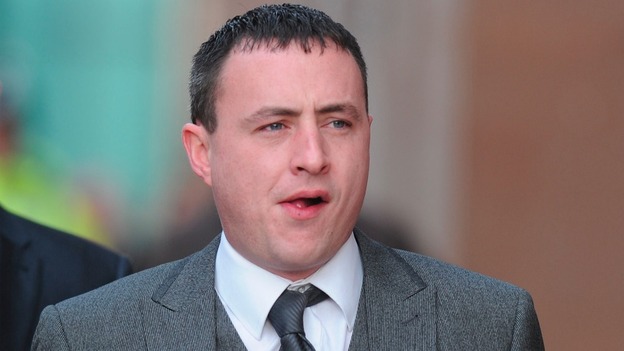 A man who bit an actor's ear in a Tyneside hotel has said he is "disgusted and ashamed" of himself.
Philip McGilvray, 33, admits biting the ear of the former Casualty actor Clive Mantle but says he was acting in self-defence after the actor had pinned him to the floor.
Mr McGilvray said that he too had suffered a similar injury when he was younger, when a bouncer bit off his ear.
He said, "I know every feeling and emotion that Mr Mantle has been through. I'm disgusted with myself and ashamed with myself."
McGilvray told the court he had previously been in trouble for fighting and had been convicted of assault.
He also said his brother had been stabbed to death.
Jolyon Perks, prosecuting, accused McGilvray of talking "absolute rubbish" and said he lied to the police when he was first interviewed.
Mr Perks said after the altercation the pair had left the scene for three hours and eventually returned later after trying to check into a different hotel.
But when the police initially interviewed McGilvray under caution, he said the last thing he recalled was being in a club.