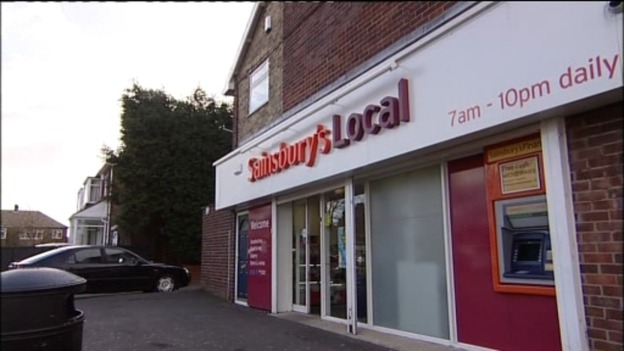 A security guard has been treated in hospital for a broken arm after being attacked with a baseball bat by robbers.
The guard was collecting cash when he was confronted at the Sainsbury's Local store, Chapel House Drive, Newcastle, at 9.25am on Thursday.
Two robbers stole an undisclosed amount of cash and used a stolen car to make their getaway.
Police are appealing for witnesses.