Landmarks made out of Lego on display in Newcastle
The Olympic Park, the Trevi Fountain and St Pancras Station in London are some of the 70 models made out of Lego on display in Newcastle.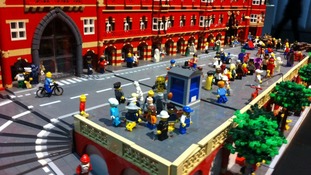 Seen the Lego Movie? Now a whole city, including Olympic Park and London St Pancras Station, has been built brick by brick in Newcastle.
Read the full story
This model of St Pancras railway station in London is made out of 180,000 Lego bricks and took its creator Warren Elsmore, 37, more than 500 hours to build. It is five feet tall and even has details such as a guest in a hotel bath.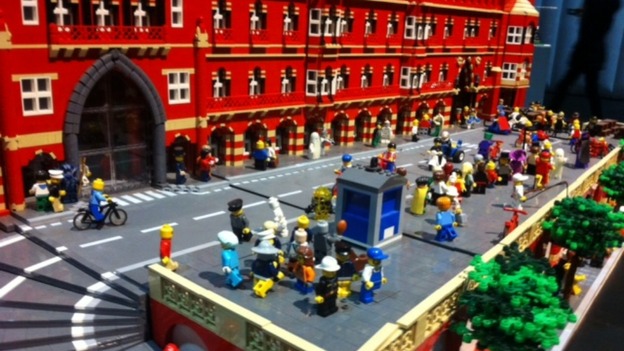 The St Pancras model is one of 70 models at a Lego exhibition at the Centre for Life in Newcastle, which also features miniature versions of London's Olympic Park and Buckingham Palace - with a tiny Duke and Duchess of Cambridge waving from the balcony.
Advertisement
Back to top