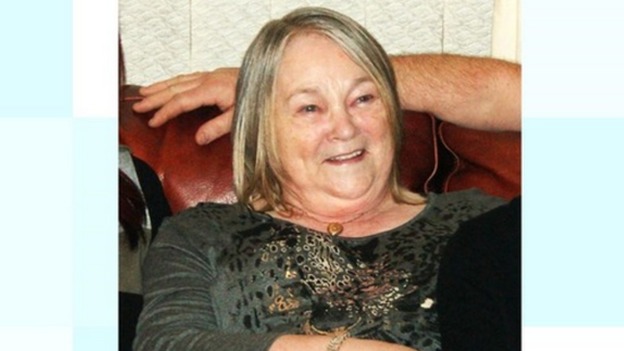 The family of a grandmother from Middlesbrough who was stabbed and strangled by her neighbour say her death has 'destroyed their lives'.
Christian Darko, 41, was found guilty of murdering 72-year-old Rose Doughty.
Police said she showed him nothing but kindness.
In a statement, her family said: "All of us have had a wonderfully kind hearted mam, nanna and mother in law taken from us.
"This has destroyed our lives and left a huge void that can never be filled.
"We all have our own memories to cherish but no more memories can be created.
"Grandchildren have memories of their wonderful nan but a baby granddaughter unfortunately will never remember being held in her arms.
"Two of her young grandsons should never have had to carry her coffin in such tragic circumstances.
"Our mam, Rose, was taken away from us through selfish greed.
"He never gave us chance to give her one last kiss goodbye and only he knows what happened in those 30 minutes and we have to sit and torture ourselves with the if only's, if only she had not been so kind hearted to this evil man.
"He has lied, he has shown absolutely no remorse, he has been a coward, not allowing us any peace of mind but instead he has been disruptive and selfish right to the end.
The family said they felt justice had been done and thanked police and the CPS for their help and support.